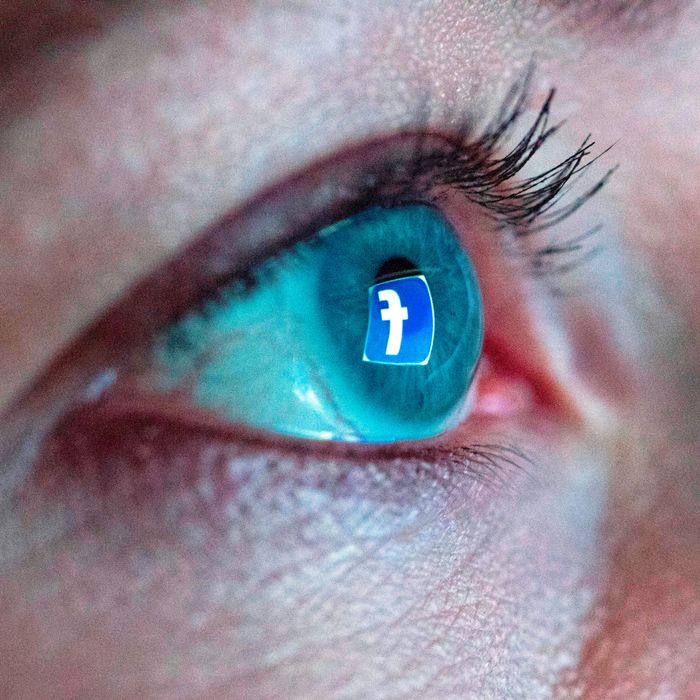 Photo: Josh Edelson/AFP/Getty Images
Assuming you don't have the good fortune to live on an isolated island where there is no internet connection and you grow your own produce, oblivious to the horrors of the online world, you've no doubt heard that some stuff went down with Facebook this week. Namely that Cambridge Analytica has been banned from the platform for deceiving users to obtain personal data and then (possibly) not deleting that data when Facebook told it to. (That data was later maybe used to sway the 2016 election, so there's that.)
In light of this mess, now is a good time to take stock of just what personal information Facebook has been compiling on you over the years. Here's how to do that.
Step 1: Log in to Facebook.
Step 2: Go into your account settings. On desktop, you can find these by dropping down the menu in the upper-right-hand corner of your screen.
Step 3: At the bottom of the "General Account Settings" menu, you'll see an option to "download a copy of your Facebook data."
Step 4: Input your email so that Facebook can notify you when your download is ready. (I've been on Facebook for over ten years and it took under ten minutes for my email to arrive.)
Step 5: Download your archive. Facebook will ask you to re-input your password.
Step 6: Start digging. Arm yourself with ample alcohol for when you scroll back far enough to realize just how embarrassing you were in 2007 — also for when you realize just how much information Facebook has on you.