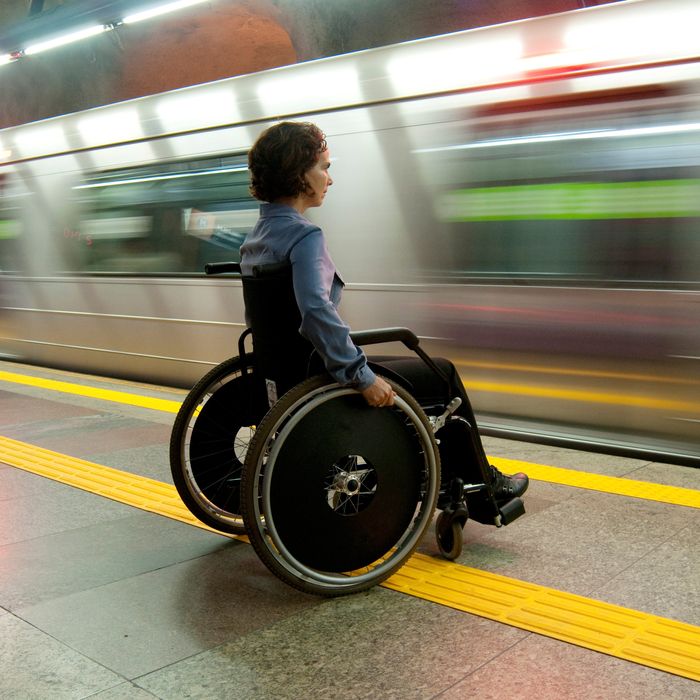 Photo: Caboclin/Getty Images/iStockphoto
In a move that will help millions of urban-dwellers, Google Maps announced this morning that it was adding routing for wheelchair users, people with mobility issues, and parents with strollers. Now, users can find navigation routes that are free from stairs or with elevators. For public-transportation users, being directed to stations without an elevator is a common problem.
To access the feature, just search for directions as you normally would, and then under "Options," check off wheelchair accessible. The feature is only available in London, New York, Tokyo, Mexico City, Boston, and Sydney right now, but should expand down the line. The accessibility info was cobbled together from users submitting to Google's Local Guides service.
In addition, Google says it's been working on photographing public-transit hubs for users to browse on Google Street View, so they can see for themselves how accessible facilities are and how to navigate them.