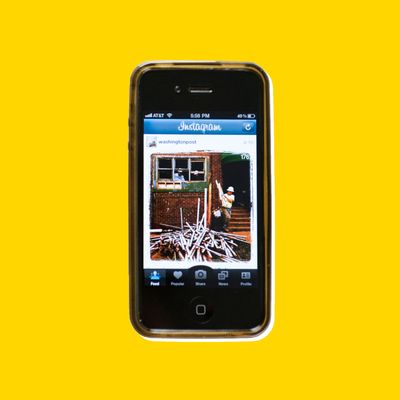 Photo: Sonya Doctorian/The Washington Post/Getty Images
We're nearing the two-year mark since Instagram made the big switch from chronological feeds to algorithmically sorted ones. (That's showing you photos in the order they were posted to showing you photos based on when a computer program thinks you should see them.) Two years since everybody and their influencer mother posted all those annoying photos with arrows pointing to the upper-right-hand corners of your screen begging you to "TURN ON NOTIFICATIONS" lest you miss any of their content once the algo-pocalypse began. Since then, it's been … mostly fine. (Seeing all the happy posts from Clinton supporters on Election Day for days and weeks following her loss was a bit of a sting, though.) We've all survived having to wait, sometimes days, until the algorithm deems it time for us to see content from our sisters, friends, and celebrities we like to think of as friends.
Still, there are some who are still pining for the chronological days of yore, people who were likely pretty excited when a rumor popped up this month claiming that Instagram was bringing back the chronological feed. Well …. bad news. It's not. That rumor is bogus, according to Instagram. "No, Instagram is not testing chronological feed," the company told Co.Design. "This meme kicked up somewhere and we've been trying to set the record straight."
You know what they say about memes … trust, but verify. Actually, that's terrible advice. Don't ever trust a meme.