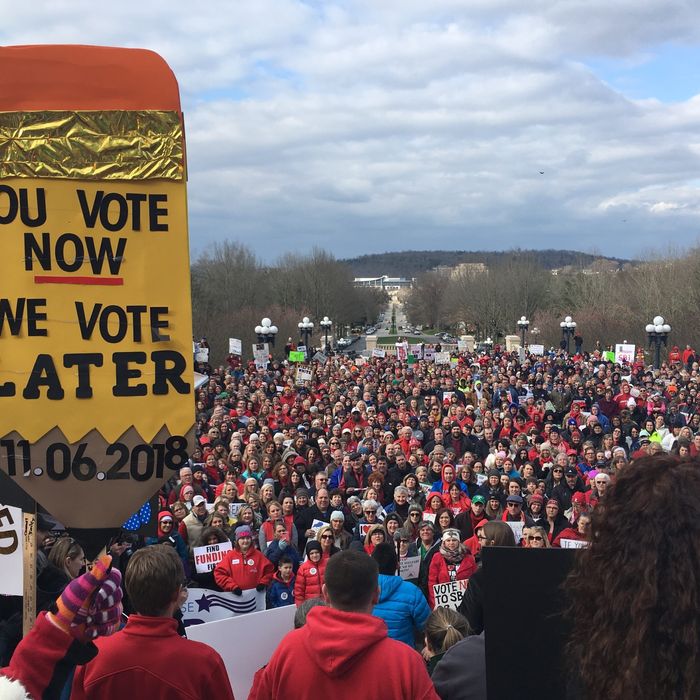 Kentucky teachers may have beaten back an attack on their pensions — for now.
Photo: Adam Beam/AP
Perhaps inspired by their nearby counterparts in West Virginia, who won a pay raise and health-insurance concessions in a recent strike, Kentucky's teachers swarmed their state capitol to oppose pension cuts that the Republican-controlled State Senate seem poised to enact under the guise of fiscal responsibility.
In something of a surprise, the senate leadership sent the bill making those pension cuts back to a committee, probably killing them in the current session. The action was assisted by Democratic attorney general Andy Beshear, who advised legislators their bill was an unlawful breach of pledges made to public employees. But it was probably the threat of a teachers' strike that backed Republicans away from the pension cuts.
Republican governor Matt Bevin has been claiming that pension cuts are necessary to maintain some retirement support over the long haul. He's said of teachers: "I'm still going to save the pension whether they like it or not."
It's unclear what will happen next. But the situation is another example of how progressives in red states can sometimes make gains with militancy instead of sheer numbers.