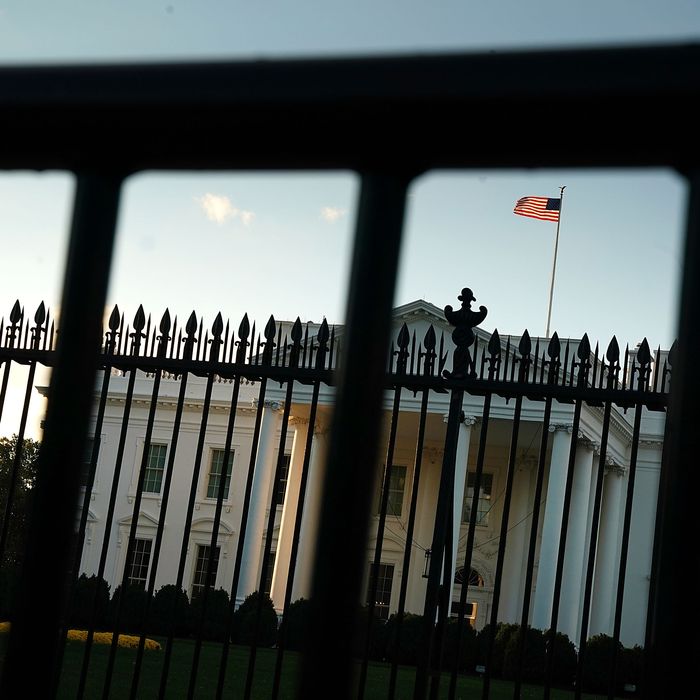 Photo: Chip Somodevilla/Getty Images
A man shot and killed himself in front of the north fence of the White House just before noon on Saturday, according to the U.S. Secret Service. The Washington Post reports that he fired several shots while standing in a crowd of more than 100 people, according to witnesses at the scene. He did not appear to fire at the White House, and no one else was injured in the shooting. No security personnel had to fire their weapons in response.
The identity of the man, who suffered a single gunshot wound, has not been made public. D.C. Metro Police are apparently working to notify his family. It's not clear if he died outside the White House, or later.
Personnel inside the White House sheltered in place after the shooting, while tourists outside fled in a panic:
President Trump and his wife Melania were not at the White House at the time, having traveled to Mar-a-Lago on Friday. They are scheduled to return to Washington for the annual Gridiron Club dinner on Saturday night.
This is a developing news story and this post has been updated throughout.