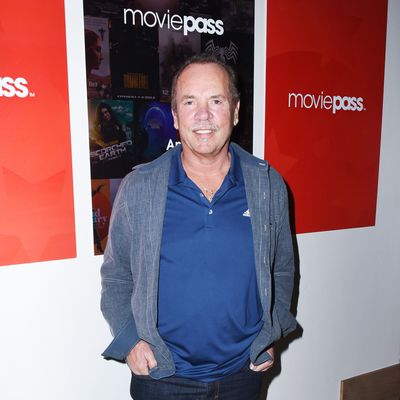 MoviePass CEO Mitch Lowe said some interesting things this month about how the platform tracks its users.
Photo: Vivien Killilea/Getty Images for MoviePass
Everybody loves MoviePass, the delightful subscription service that allows you to see as many movies a month as you'd like for a cheap, flat rate! By the way: MoviePass has been tracking your moves before and after going to see said cost-efficient movies. MoviePass CEO Mitch Lowe said some, uh, interesting things during his keynote at the Entertainment Finance Forum earlier this month, Tech Crunch reports. "We get an enormous amount of information," Lowe said. "We watch how you drive from home to the movies. We watch where you go afterwards."
Well, first, ahhhh! It's not so much that MoviePass is collecting this data — a fun and horrifying way to kill an afternoon is to spend several hours digging into all the information Facebook and Google have stored up about you — but that MoviePass doesn't appear to have mentioned it was collecting it. "MoviePass requires access to your location when selecting a theater. This is a single request for your location coordinates (longitude, latitude, and radius) and will only be used as a means to develop, improve and personalize the service," the company explains in its Privacy Policy. Nothing in there aligns with Lowe's statements that the company is actively tracking users from when they leave their apartment to see Call Me by Your Name until they return home, with a brief pit stop at a bar to drink several gin and tonics in an attempt to emotionally cope.
Lowe also said MoviePass wants to "build a night at the movies" for its users. Meaning MoviePass would likely want to use that data to help direct you to a specific bar on your way home, or restaurant on your way there. MoviePass would get a "cut from the vendors," Media Play News, which first reported on Lowe's keynote, explained. Which wouldn't be a hugely surprising … that's how the commoditization of data works. (Lowe's keynote was entitled "Data Is the New Oil: How Will MoviePass Monetize It?") The larger issue is that MoviePass, if it is doing this, wasn't particularly forthcoming with its users. Lowe says the company is on track to hit 5 million customers by the end of 2018; many of them hopped aboard the MoviePass express before knowing about the fine print.