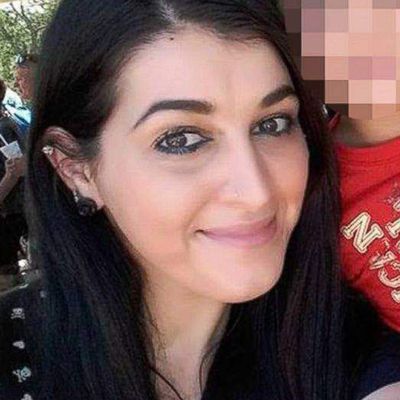 Noor Salman, Omar Mateen, and their son.
In the United States, federal prosecutors don't lose many terrorism cases. And there was plenty of reason to assume that Noor Salman's case wouldn't be an exception: The 31-year-old widow of Pulse Nightclub shooter Omar Mateen had confessed to FBI agents that she'd known about her husband's intention to carry out a terrorist attack in the name of ISIS and had gone with him to scout out the nightclub as a possible location. To avoid a conviction for aiding and abetting a terrorist act — and with it, a potential life sentence — an Orlando jury would have to decide that her confession could not be trusted beyond a reasonable doubt.
On Friday, it decided just that.
Beyond Salman's confession, the prosecution's case was relatively thin, resting on circumstantial evidence that Mateen and Salman were anticipating a major, potentially fatal event in the 11 days leading up to the shooting: During that period, the couple racked up purchases and cash withdrawals that added up to more than Mateen's annual salary as a security guard, while also adding Salman as a death beneficiary to Mateen's bank account.
So, the confession was the heart of the case, and from the beginning, there was some cause to question its credibility. The FBI had obtained Salman's admission of guilt after 11 hours of interrogating her, without an attorney present, and had neglected to record that interrogation, leaving them with no audio or video of her confession — much of which was not written by Salman but merely initialed by her. Salman's lawyer, Linda Moreno, drew on these facts in making case that many of the words in that alleged confession had been "planted" by the FBI — including those that suggested Salman had scouted the Pulse nightclub with her husband.
The defense supported that last claim with GPS data from Salman's cell phone, which showed no sign that she had driven by the nightclub with Mateen.
In her closing argument, assistant U.S. attorney Sara Sweeney argued that this fact was irrelevant, because the initial target of the attack that Mateen and Salman had planned was not the Pulse nightclub, but rather, Disney World. As the New York Times explains:
[O]n Wednesday, Ms. Sweeney offered a new explanation: Ms. Salman incorrectly thought Pulse was at the Disney World theme park, which the couple did visit.




"He was not intending to go to the Pulse nightclub," Ms. Sweeney said. "Instead, the target of his attack was Disney."




Offering an especially chilling detail, Ms. Sweeney suggested that Mr. Mateen bought a baby carriage and doll at a Walmart the night before the massacre so that he could conceal his AR-15 assault rifle and draw no suspicion as he walked toward what prosecutors believe was his intended target, the Disney Springs shopping and entertainment complex, formerly known as Downtown Disney.




On the night of the attack, Mr. Mateen went to the House of Blues at Disney Springs, GPS data and surveillance footage showed. Spooked by the heavy security, he got back in his rental van and searched for downtown Orlando nightclubs on Google.
Between this apparent shift in the prosecution's narrative, the GPS data, and the defense's claim that Salman was the naïve and neglected wife of an unfaithful husband — who had no need or reason to seek her assistance in his crime — the jurors found reasonable doubt about her guilt after just 12 hours of deliberation.
Salman will now be reunited with her 5-year-old son, who has been living with relatives in California.