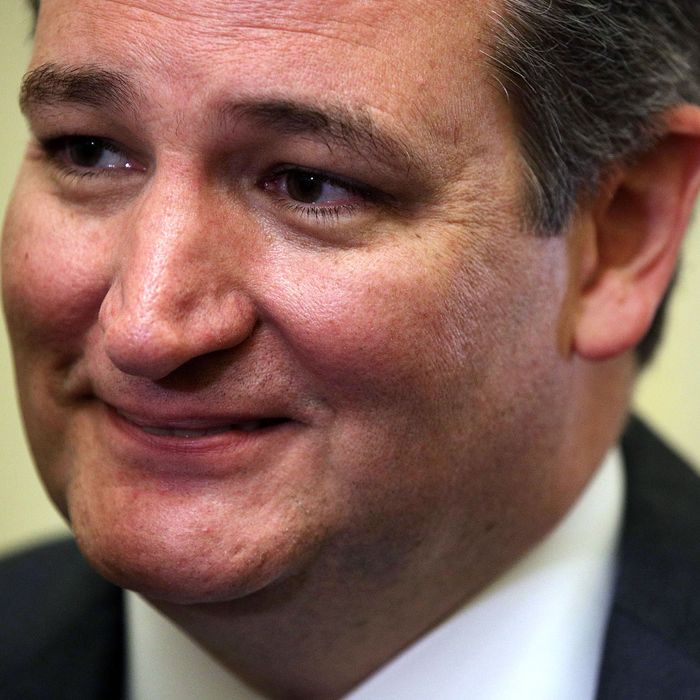 The bullied has become the bully.
Photo: Alex Wong/Getty Images
It will be a long time before we know all the ways in which Donald Trump has changed American politics, but with the first midterm elections of his presidency only months away, one of the Trump effects on politics is coming into focus — bullying is cool now.
So cool, that even Trump's former victims are getting in on the fun. Take Texas senator Ted Cruz, dubbed "Lyin' Ted" during the 2016 Republican presidential primaries, who is up for reelection this year. On Tuesday night, fresh off of his primary win in Texas, Cruz released his first attack ad on newly minted Democratic challenger, Beto O'Rourke.
The minute-long radio ad is disguised as a country song that knocks O'Rourke for being a liberal and for going by "Beto," a common Spanish nickname.
"Liberal Robert wanted to fit in, so he changed his name to Beto and hid it with a grin," the song says about the El Paso native.
For his part, O'Rourke tells CNN that he's been called "Beto" since day one, and he has the pictures of his custom-stitched baby sweaters to prove it.
On CNN Wednesday, Cruz was asked about mocking O'Rourke's name in light of his own name, which is Rafael Edward Cruz, not "Ted."
"Some of it's just having a sense of humor," Cruz said,