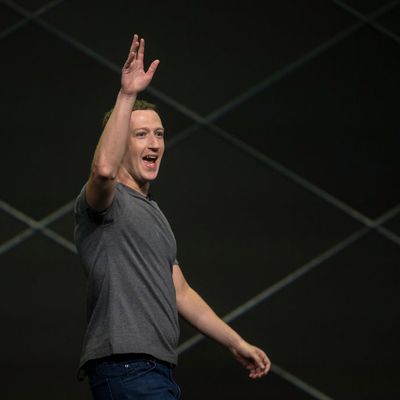 Photo: David Paul Morris/Bloomberg via Getty Images
Despite doing everything in his power to avoid appearing before government regulators, Mark Zuckerberg has reportedly decided it would be best if he just did the damn thing. CNN is reporting that the Facebook CEO is coming to grips with the fact that he will have to testify in the coming weeks, and that Zuckerberg's team is coming up with a strategy for his testimony.
The New York Times is reporting that Zuckerberg plans to testify at some point in April before the House Energy and Commerce Committee. Zuckerberg has apparently also been summoned before the Senate Judiciary and Commerce Committees as well.
The news comes one day after the Federal Trade Commission confirmed that it was investigating whether or not Facebook violated a 2011 consent decree regarding how the company handles user data.
Facebook has long tried to keep the faces of its company, namely Zuckerberg and COO Sheryl Sandberg, away from regulatory hearings. In particular, the optics of Zuckerberg raising his right hand and swearing to tell the truth could be damaging to the company on its own. That Zuckerberg is finally showing up is a sign that the company has been backed into a corner.