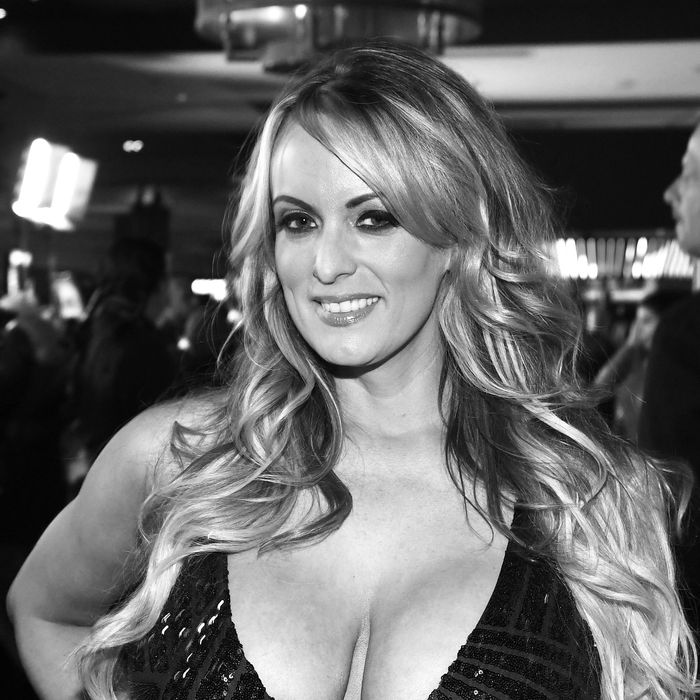 Stormy Daniels.
Photo: Ethan Miller/Getty Images
A lawyer for Stormy Daniels, the adult-film star who says she slept with Donald Trump in 2006, filed a motion Tuesday asking a federal judge for permission to depose Trump. If the motion is successful, Trump would be required to testify under oath about the $130,000 in hush money Daniels received just days before the 2016 presidential election.
"We want to know the truth about what the president knew, when he knew it, and what he did about it," Daniels's lawyer Michael Avenatti said Wednesday on CBS This Morning.
The motion, filed in federal court in Los Angeles, asks to depose Trump for no more than two hours. It also requests a separate sit-down with Trump's lawyer Michael Cohen, who says the $130,000 payment was made with his personal money and without Trump's knowledge.
Avenatti writes in the motion that being president would not allow Trump to avoid the deposition. He references Bill Clinton's deposition in the civil suit brought by Paula Jones and writes that it "is firmly established that a sitting president is not afforded special protection from a civil suit regarding conduct before he or she entered office." If Trump is compelled to testify, it could go a long way toward determining if Cohen's payment to Daniels violated campaign finance rules.
The motion suggests that it did. Avenatti writes that he seeks to prove that the payment had no "lawful object or purpose." Instead, it was made "for the 'purpose of influencing' the 2016 presidential election by silencing Plaintiff from speaking openly and publicly about Mr. Trump just weeks before the 2016 election." Proving that would demonstrate that Cohen's payment was an illegal campaign contribution, and that would be a problem.