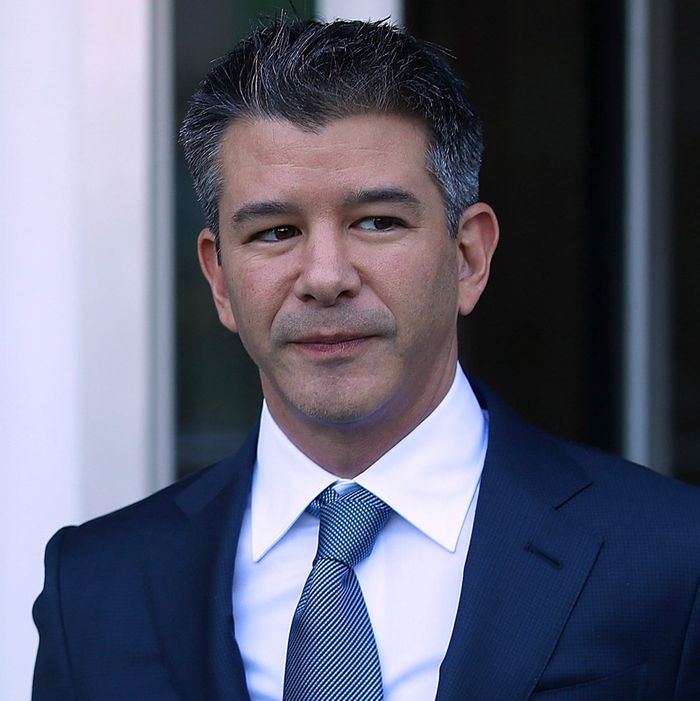 "Hey, guys, I'm back."
Photo: Justin Sullivan/Getty Images
Travis Kalanick, the founder and former CEO of Uber, has a new venture. In a brief statement on Twitter yesterday, Kalanick unveiled the 10100 Fund (pronounced "ten one hundred"). Kalanick has apparently been busy since he was forced out of Uber after widespread reports of toxicity, reckless behavior, and sexual harassment at the company surfaced.
"The overarching theme will be about large-scale job creation, with investments in real estate, ecommerce, and emerging innovation in China and India," Kalanick writes. "Our non-profit efforts will initially focus on education and the future of cities."
On Twitter, Kalanick expanded a bit further on his vision, which sounds less like a tech company and more like a real-estate play. 10100 is investing $150 million in City Storage Systems, "a holding company focused on the redevelopment of distressed real estate assets particularly in the areas of parking, retail and industrial." Okay. Upon closing the deal, Kalanick says he will serve as CEO. CSS was previously known as CloudKitchens, and the core of its business was providing infrastructure and software for food-delivery apps that forego a front-facing space (remember Maple? It's like that). In other words, a kitchen in a warehouse and then an app that tells people where to deliver the food, no restaurant required.
All of this makes sense for a guy who seems obsessed with using tech to augment tasks that need to be performed physically (transportation, food preparation). What remains to be seen is if he can figure out how to run a company effectively without treating employees like dirt and ignoring user concerns.
Lucky for Kalanick, he doesn't have to look too far to find interested partners. Uber CEO Dara Khosrowshahi announced last night that UberEats, the app's food-delivery service, would be partnering with Kalanick's new venture.