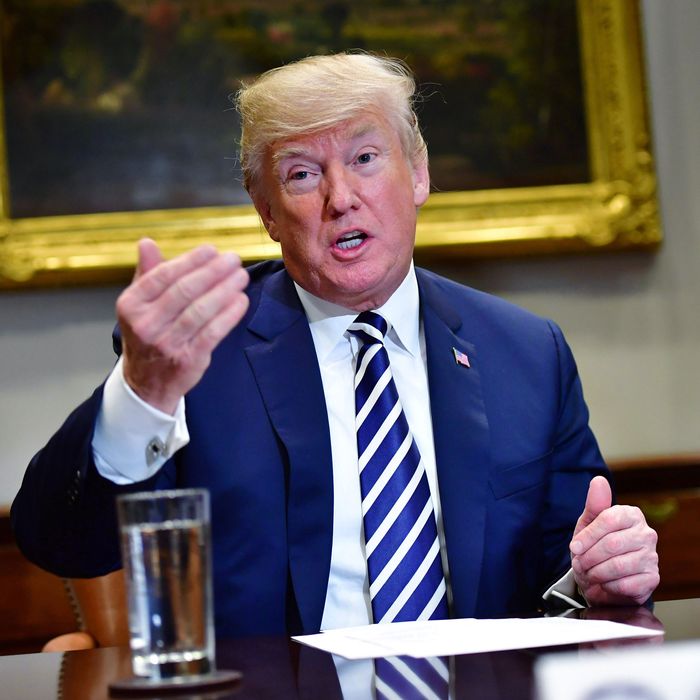 Trump is ready for Biden to bring it.
Photo: Kevin Dietsch/Bloomberg via Getty Images
President Trump is often criticized for the time it takes him to publicly respond to tragedies around the world. But as he proved once against Thursday, he never lets a personal slight go unanswered for long.
On Tuesday, former Vice-President Joe Biden told a crowd of college students that if he were younger, he would "beat the hell" out of President Trump for the way he treats women. Thursday morning Trump responded, calling Biden "crazy" and both "mentally and physically" weak. The 71-year-old president then implied that he'd make the 75-year-old Biden cry if they had a fistfight.
The previous "threat" Trump is referring to came during the 2016 election. Biden, who was on the trail for Hillary Clinton, told a crowd that Trump's comments on the infamous Access Hollywood tape made him want to fight Trump "behind the gym."