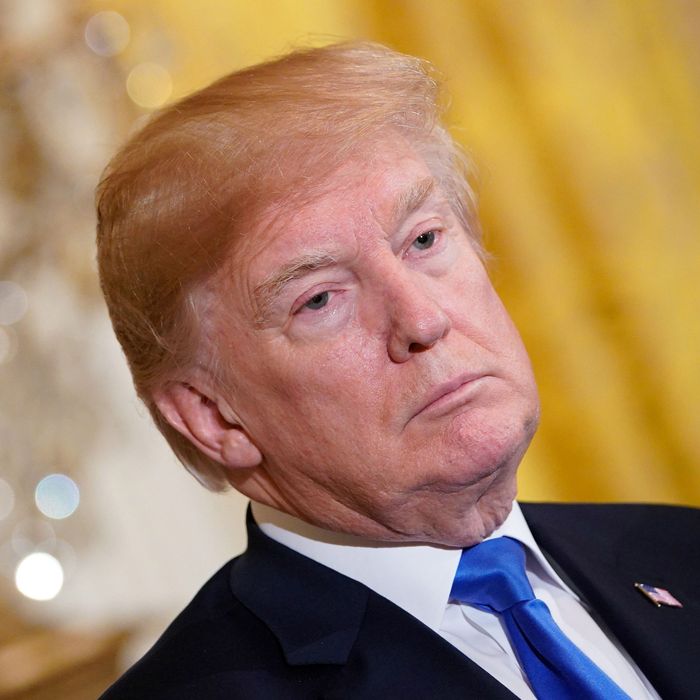 With a shutdown looming, Trump digs in.
Photo: Mandel Ngan/AFP/Getty Images
President Trump on Friday threatened to veto a $1.3 trillion bill to fund the government because it doesn't address the future of DACA recipients and fund his prized border wall.
Passed just after midnight by the Senate, the bill must be signed into law by midnight tonight to avert another government shutdown. And despite the White House's promises to lawmakers, it looks as if that may not happen now. If Trump vetoes the bill, lawmakers, many of whom have already left the capital, will have to make a mad scramble back.