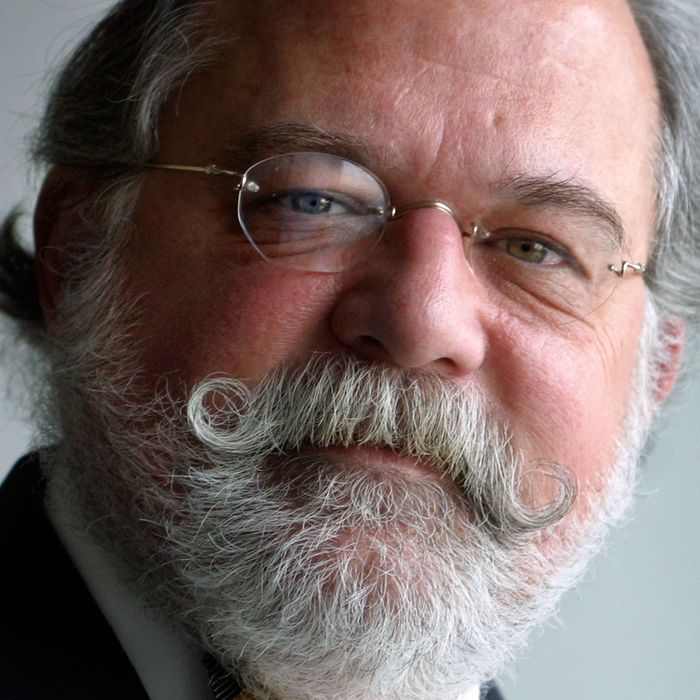 President Trump and Ty Cobb.
Photo: Ukas Michael - Pool/Getty Images; Jerry Cleveland/The Denver Post via Getty Images
A recent spate of leaks appears to be telling us something about Donald Trump's legal team. On Friday, the Wall Street Journal reported that Trump's lawyers were considering an audacious demand of Robert Mueller. In return for granting Mueller an interview with Trump, they would require he commit to end his investigation of the Russia scandal within 60 days. Such a deadline would, among other things, allow witnesses with potentially incriminating information to run out the clock without giving anything up to the prosecution. There is zero chance Mueller would ever agree to it.
This weekend, BuzzFeed reported that Trump's lawyers are considering a legal challenge to block 60 Minutes from airing its interview with Stormy Daniels. This legal maneuver is even less likely to succeed than the other one. The pretext for the challenge is the nondisclosure agreement Daniels signed with Trump's lawyer, Michael Cohen. But 60 Minutes was not a party to that deal. (Indeed, Daniels's lawyers argue that Trump himself was not either, since he didn't sign it, rendering it moot.) The First Amendment provides news media with strong protections, and the highest standard of protection applies to efforts to block a story from being published or broadcast. (As the noted legal scholar Walter Sobchak understands, the Supreme Court has roundly rejected prior restraint.)
Also this weekend, the New York Times reported that Trump's lawyer, Ty Cobb, "has told friends for weeks that he views his position as temporary and does not expect to remain in the job for much longer." Cobb has reportedly counseled his client, President Trump, not to fire Robert Mueller by assuring him last year that the Russia inquiry would be completed by Thanksgiving (of 2017), and then, when that deadline slipped, by the end of the year, and then by the end of January. That is not the kind of trick a lawyer can keep pulling forever.
So, the lawyer who has been holding Trump back from taking drastic action seems to be on his way out. And Trump's lawyers are contemplating some extremely rash strategies that have about a zero percent chance of succeeding. It's difficult to know exactly what's happening behind the scenes, but these stories seem to indicate some sense of desperation is setting in.