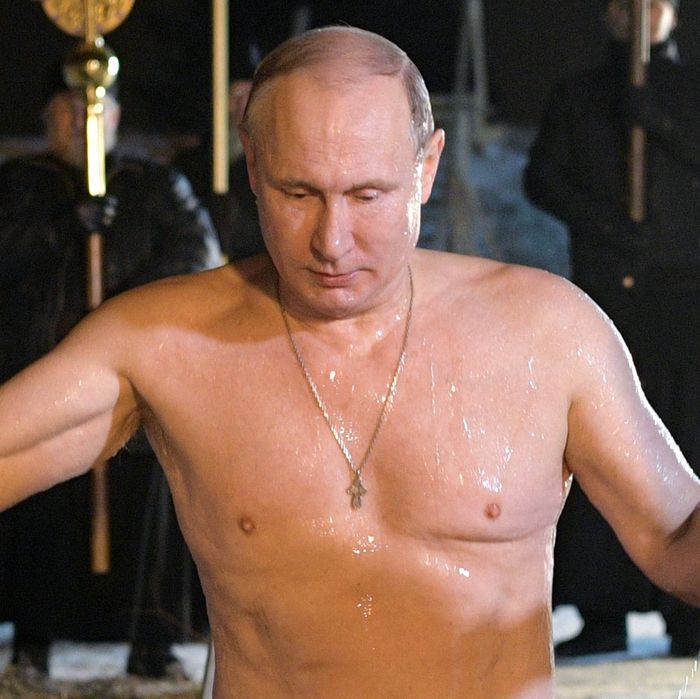 Still got it.
Photo: ALEXEY DRUZHININ/AFP/Getty Images
Defying the odds with his scrappy candidacy, President Vladimir Putin vanquished a definitely-not-token field of opponents to win another term as Russian president, guaranteeing at least another six years in power.
With voting closed on Sunday night, exit polls showed that Putin had squeaked to victory with 74 percent of the vote, barely surpassing his closest rivals, communist Pavel Grudinin (11.2 percent), ultranationalist Vladimir Zhirinovsky (6.7 percent), and four other also-rans.
Opposition leader Alexei Navalny came within just 74 points of Putin, clocking in at 0 percent. (He was barred by the state from running.)
Putin had hoped to solidify up his legitimacy with a surge in voter turnout, and all signs point to a highly enthusiastic electorate:
He may also have been helped out by constant praise on state television and a political apparatus that routinely squelches dissent, but let's not split hairs.
Putin has led Russia, alternately as Prime Minister and President, since 2000. By the time he's done with his next term in 2024, he will have been in power longer than any Russian leader since Josef Stalin, whose party was also enormously successful at the polls.
Better luck next time, other candidates!