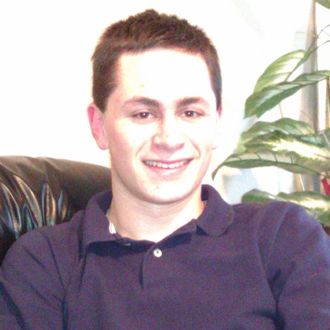 Mark Anthony Conditt.
Photo: Facebook
Several weeks after his reign of terror began and just hours after blowing himself up with his own bomb, 23-year-old Mark Anthony Conditt was identified as the person behind a recent string of bombings in Austin, Texas, that killed two and injured five more. He is thought to be responsible for at least six bombs, but Austin Police Chief Brian Manley said Wednesday morning that there could be more.
"We don't know where this suspect has spent his last 24 hours, and therefore we need to remain vigilant to be sure no other packages have been left throughout the community," Manley said at a press conference.
Earlier Wednesday, Conditt detonated a bomb inside his vehicle on the side of the interstate as SWAT officers approached him. "The suspect is deceased," Manley said at the press conference. One SWAT officer sustained minor injuries from the bomb.
A resident of the Austin suburb Pflugerville, Conditt was identified as the suspect thanks to surveillance footage, cell-phone records and his online orders of "exotic" batteries," NBC News reports.
The surveillance footage was captured at a FedEx location in Austin, where Conditt shipped two packages containing bombs on Sunday night. He wore a wig, a hat and gloves into the store and sent the packages under the alias "Kelly Killmore," according to ABC News.
Reporters in Pflugerville have descended on Conditt's home and have begun speaking to friends and family who variously describe him as a "deep thinker," a "very normal kid," and "peaceful."
One of his aunts released a prepared statement Wednesday afternoon.
"We are devastated and broken at the news that our family could be involved in such an awful way. We had no idea of the darkness that Mark must have been in. Our family is a normal family in every way. We love, we pray, and we try to inspire and serve others. Right now our prayers are for those families that have lost loved ones, for those impacted in any way, and for the soul of our Mark. We are grieving and we are in shock. Please respect our privacy as we deal with this terrible, terrible knowledge and try to support each other through this time."
The oldest of four children, Conditt was homeschooled by his mother. BuzzFeed spoke to a 21-year-old woman named Cassia Schultz who said she "ran in the same conservative survivalist circles in high school as Conditt." She mentioned that she and Conditt were a part of a social group for homeschooled kids called Righteous Invasion of Truth (RIOT).
"A lot of us were very into science; we would discuss chemicals and how to mix them and which ones were dangerous," Schultz told BuzzFeed. "We were into weapons and stuff. A lot of us did role-playing, and RPG [role-playing games]; we'd have foam weapons and act out a battle."
Conditt attended Austin Community College from 2010 to 2012, though he didn't graduate. A series of blog posts he wrote for a U.S. government course at the college provide a glimpse of Conditt's political views. The Austin American-Statesman reports that Conditt wrote about his opposition to gay marriage and abortion, and his support for the death penalty. He also advocated for the abolishment of sex-offender registries.
"Just look at the male and female bodies," he wrote in one post. "They are obviously designed to couple. The natural design is apparent. It is not natural to couple male with male and female with female. It would be like trying to fit two screws together and two nuts together and then say, 'See, it's natural for them to go together.'"
It's not clear whether Conditt's political views, which he described as conservative, motivated the bombings, which began on March 2 when Anthony Stephan House was killed after picking up a package on his porch in Austin. Two more package bombs exploded on March 12, killing 17-year-old Draylen Mason and injuring two others. Another bomb injured two men on an Austin sidewalk Sunday and on Tuesday a package exploded at a FedEx distribution center near San Antonio. A sixth bomb that did not detonate was discovered at another FedEx facility in Austin Tuesday.
After his time at Austin Community College, Conditt worked at Crux Manufacturing in Pflugerville, KVUE in Austin reports. The station spoke to Conditt's former boss, who said he was "very quiet and introverted" and acknowledged that Conditt had been fired last summer. The owner added that Conditt "seemed like a smart kid who showed a lot of promise."
Police on Wednesday spent hours at the home of Conditt's parents, where they searched the property for any signs of explosives. An initial search did not turn up anything, but police plan to bring in bomb-sniffing dogs to look more closely, Austin Police Detective David Fugitt told reporters. Conditt's two roommates were also detained and questioned, the Austin Police Department tweeted. One of them had been released at the time of the tweet, while the other was still being questioned.