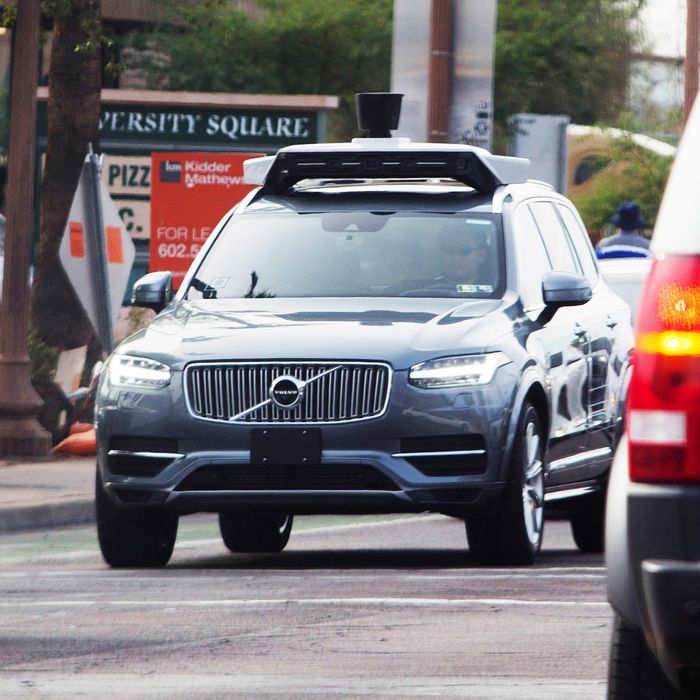 An autonomous Uber vehicle driving in Tempe.
Photo: Natalie Behring/Reuters
A woman in Tempe, Arizona, died earlier this week after being hit by an Uber vehicle driving in autonomous mode, the New York Times reports. She was crossing the street when she was struck by the car sometime between late Sunday evening and early Monday morning. The woman has not yet been identified by the authorities. She is believed to be the first person killed by a car operating autonomously, the Times also reports.
The car, while operating sans driver, was not empty when the incident occurred. There was a person, a "human safety driver," in the driver's seat of the car. Uber is cooperating with officials on an investigation into the accident and has since suspended driverless tests in Tempe, as well as in Pittsburgh, San Francisco, and Toronto. While it is the first pedestrian fatality, this isn't the first incident to occur with an Uber test of a autonomous vehicle. About a year ago, Uber also suspended vehicle testing after a collision in Arizona that ended with a driverless Uber vehicle rolling over after it was hit by another nonautonomous car. Following an investigation, testing resumed.