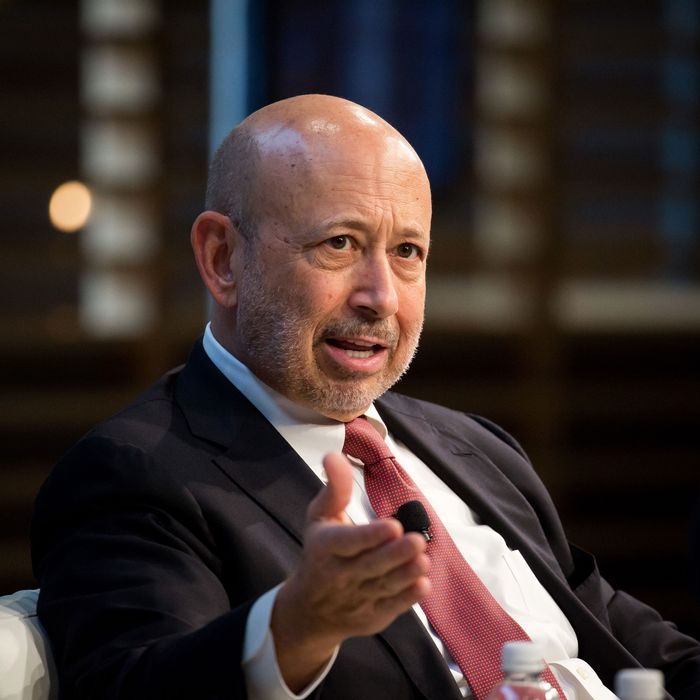 Lloyd Blankfein.
Photo: Michael Nagle/Bloomberg via Getty Images
Goldman Sachs's CEO Lloyd Blankfein will leave his job by the end of the year, The Wall Street Journal reported Friday.
The 36-year Goldman veteran has been at the helm of the vampire squid since 2006, guiding it through the financial crisis and becoming filthy rich along the way. In 2017 alone he made $24 million, up from the paltry $22 million he made the year prior.
The WSJ says his successor is likely to come from within the bank, with co-presidents Harvey Schwartz and David Solomon the top contenders. But it's also worth noting that Blankfein's former No. 2, outgoing director of the National Economic Council Gary Cohn, is soon to be unemployed.
At only 63, Blankfein could have another career ahead of him if he wants it, but it's unclear what that might be. The WSJ notes that his three immediate predecessors went to work in government, but that doesn't seem like a landing spot for Blankfein. At least not until there's a new person occupying the White House.