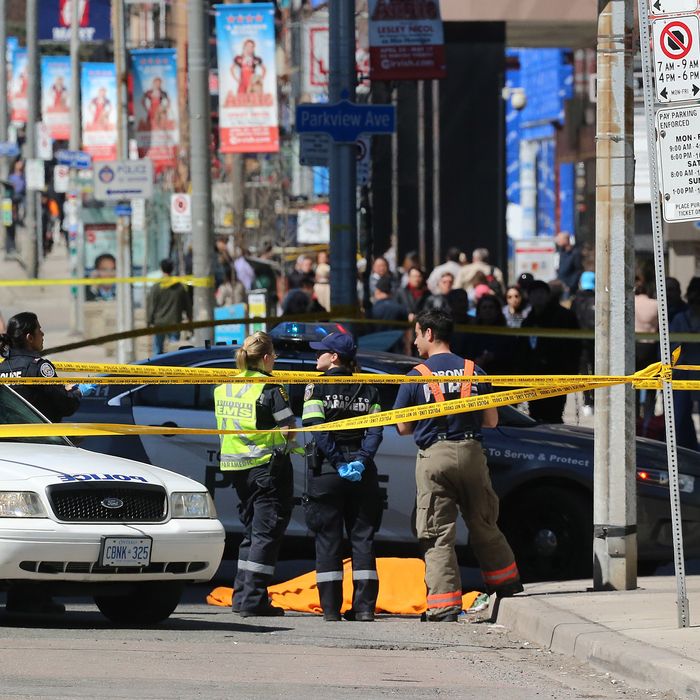 The aftermath of the attack on Monday.
Photo: Steve Russell/Toronto Star via Getty Images
A van struck several pedestrians in two locations in Toronto on Monday, leaving ten people dead and at least 15 injured.
Authorities arrested Alek Minassian, a 25-year-old Toronto resident. The suspect's motive is unclear, but Canada's public safety minister Ralph Goodale said that it did not appear to be related to political terrorism.
"The events that happened on the street behind us are horrendous," he said, "but they do not appear to be connected in any way to national security based on the information at this time."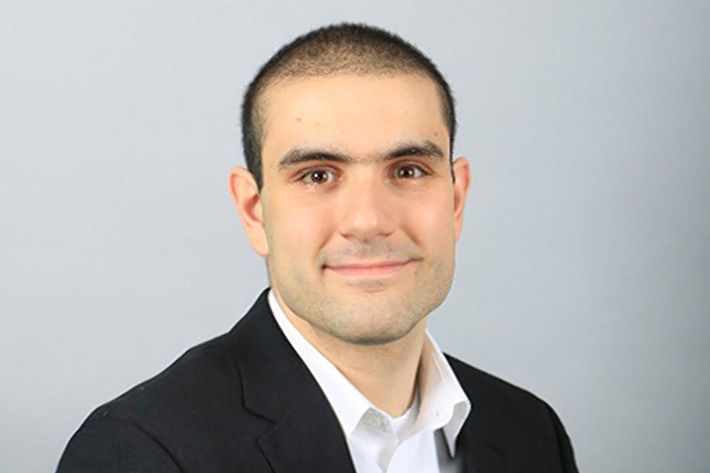 An alleged Facebook post by Minassian indicated that he was part of the "incel," or "involuntary celibate" online community, and admired Elliot Rodger, who killed six people in California in 2014. Rodger posted a video manifesto in which he detailed his rejection by women, and vowed to take revenge on society.
"Chads" and "Stacys" refer to presumably average, sexually active people.
Minassian was charged with ten counts of first-degree murder and 13 counts of attempted murder, appearing briefly in court Tuesday morning.
After hitting one person on a busy street, the driver jumped the curb at Mel Lastman Square, north of downtown, and plowed through a crowd of people around 1:30 p.m., leaving a trail of destruction almost a mile long. He then fled the scene and was later arrested after a confrontation with police.
In a video of his arrest, Minassian points what looks like a gun at police and pleads with them to "Kill me" and "Shoot me in the head."
Witnesses described a scene of carnage and devastation.
"One by one, one by one," one witness told the New York Times. "Holy God, I've never seen such a sight before. I feel sick."
"I saw one old man go flying in the air," another witness told the Toronto Star. "People were screaming, 'Oh my god.' "
Canadian prime minister Justin Trudeau expressed his condolences on Twitter.
On Tuesday morning, President Trump said, "I also want to express our deepest sympathies to the Canadian people following the horrendous tragedy in Toronto that claimed so many innocent lives."