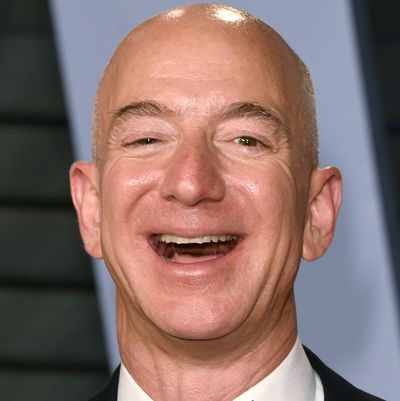 Jeff Bezos.
Photo: J. Merritt/Getty Images
It's happening again: The price of Amazon Prime is going up. The price for American subscribers will climb to $119 on May 11, a 20 percent increase from the current $99 price tag. Does this suck? Yeah. Will you probably pay it anyway? Yeah.
Amazon announced the increase in a quarterly-earnings call today, in which the company also boasted enormous profits (it probably helps that Amazon didn't pay any federal taxes in 2017). Amazon had a net income of $1.6 billion last quarter, compared to $724 million in the first quarter of 2017. First-quarter sales were up 43 percent year-over-year.
The increase has to do with the associated costs of offering free two-day shipping to subscribers and the rising costs of Amazon Prime Video, under which Amazon produces a fair share of content itself. The company recently acquired the rights to the Lord of the Rings, which could cost it upward of a billion dollars to produce as a series. Amazon recently announced that it had 100 million Prime subscribers worldwide, amounting to roughly $10 billion annually in subscription fees. The price increase is likely to add millions, if not billions, more to its coffers.