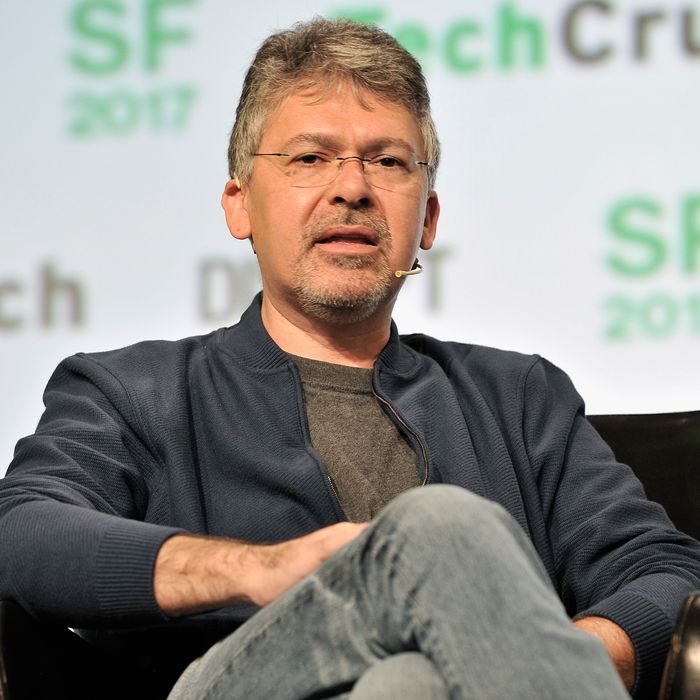 John Giannandrea.
Photo: Steve Jennings/Getty Images for TechCrunch
In what the New York Times describes as "a major coup," Apple has hired John Giannandrea, a Google executive in charge of the company's significant push into artificial intelligence and machine learning. Giannandrea will be 1 of 16 executives to report directly to CEO Tim Cook.
The poaching is a big signal that Apple is actually putting some muscle into its AI efforts. The newest trend in consumer technology is systems that can process requests made in natural language, usually through products like Alexa, the "digital assistant" in Amazon's Echo. While Google and Amazon have a head start on the trend, Apple has often lagged behind. Its Siri assistant is generally less capable than its competitors.
Part of the reason Apple has lagged in the AI department has been because of its bias toward on-device processing. Google and Amazon's systems send user requests to remote servers where much larger technical systems can process data faster, Apple would prefer to crunch the numbers using your device exclusively. Now it has one of the most sought-after executives in the field, with a lot of R&D funding and a lot of authority.