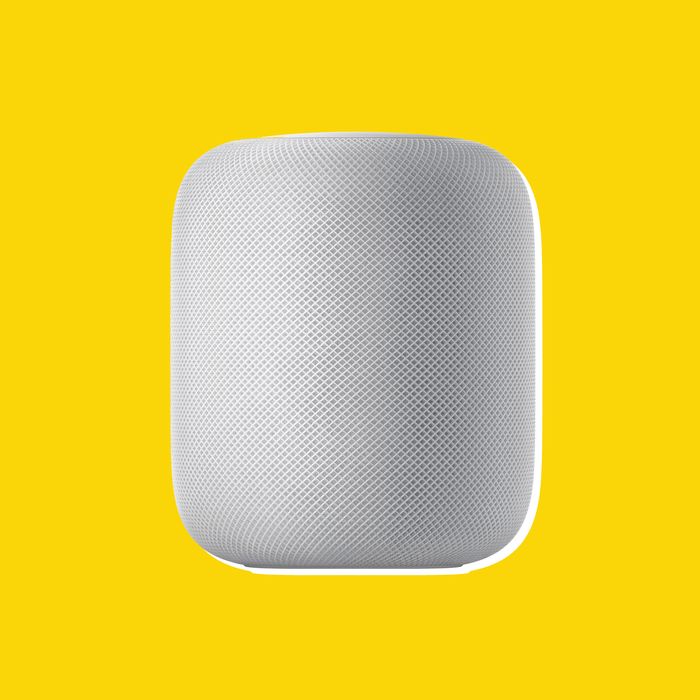 Who could have seen this coming? According to Bloomberg, Apple's recently launched smart speaker, the HomePod, is not doing so hot. Despite strong preorders, sales have apparently fallen off. Apple recently cut manufacturing orders and lowered sales forecasts for the device, and inventory is apparently piling up.
From Bloomberg:
During the HomePod's first 10 weeks of sales, it eked out 10 percent of the smart speaker market, compared with 73 percent for Amazon's Echo devices and 14 percent for the Google Home, according to Slice Intelligence. Three weeks after the launch, weekly HomePod sales slipped to about 4 percent of the smart speaker category on average, the market research firm says.
Yikes! What could account for such underwhelming performance?
It might be that Apple's digital assistant, Siri, is noticeably behind Amazon and Google in terms of functionality. It can only play music through Apple Music and control a small subsection of smart-home appliances.
It might also be that the HomePod, priced at $349, is about twice the cost of its competitors. Apple has touted the HomePod's superior sound quality, but users are seemingly willing to compromise on that in order to save a couple hundred bucks.
This isn't the first time Apple has introduced a premium speaker that failed to see widespread adoption. Remember the iPod Hi-Fi? I didn't think so.