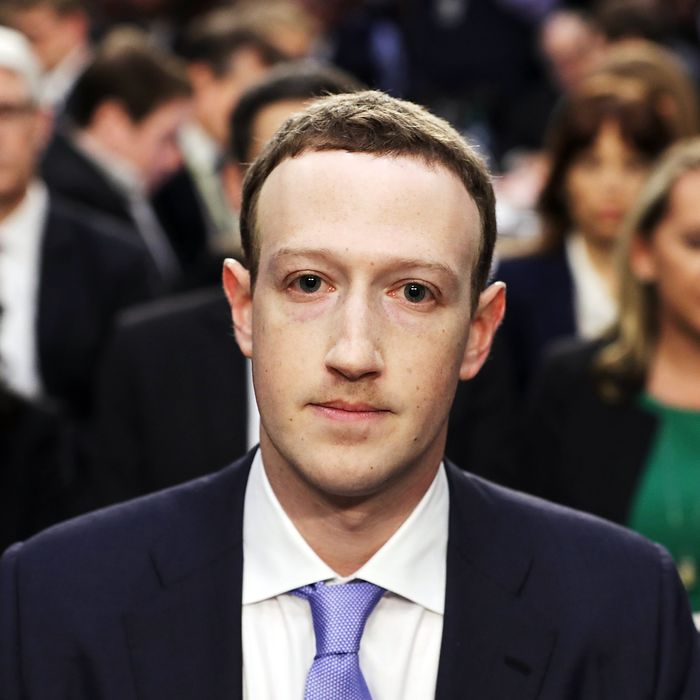 Mark Zuckerberg.
Photo: Chip Somodevilla/Getty Images
Mark Zuckerberg's two days of testifying before Congress about what the heck the company is doing with our data began on Tuesday afternoon. Zuckerberg entered the hallowed halls in Washington with a haircut that was honestly better seen than described, and looking, well, rightfully ill. So, obviously, there are tweets. So many tweets. Many of them very funny, once you swallow the pill that is accepting the privacy-invading circumstances that brought us here.
Can't wait for day two.