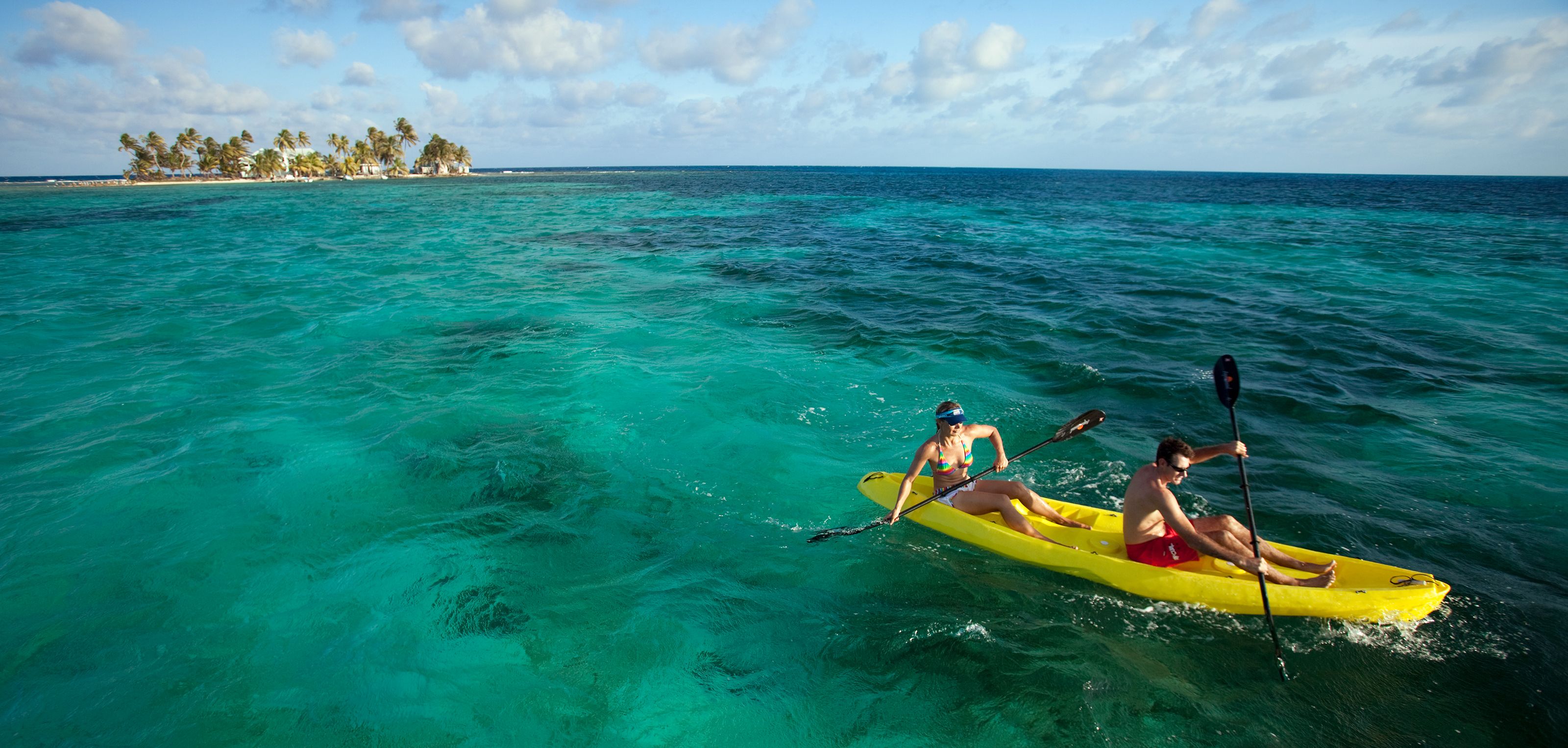 Caribbean vacations aren't just for beach-lounging. If you're more of the adventurous type, you're also in luck: We've compiled unique activities across five different islands to consider next time you plan a trip. From hiking to a boiling lake to treading crystal-clear water in a massive cave system, these lesser-known excursions are memorable to say the least. Even better, they're all doable day trips from main ports, so you can visit several on just one Royal Caribbean cruise. Read on and start planning.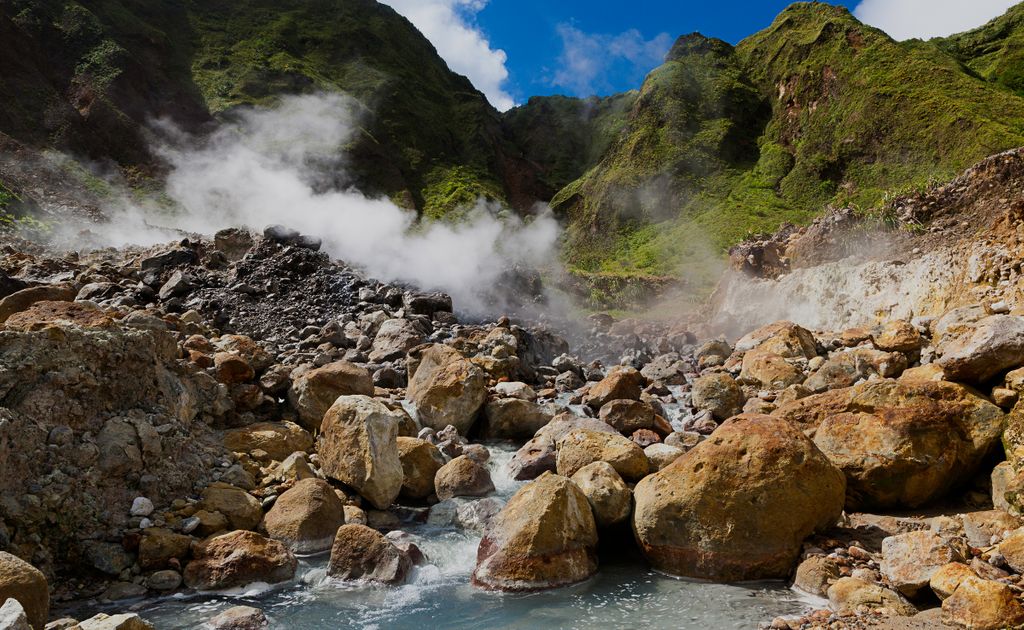 Dominica is known as "the Nature Island," and with such a nickname it's no surprise this under-the-radar destination is an adventurer's dream. Rainforests, home to around 1,200 plant species, cover about two-thirds of the island. The UNESCO World Heritage site Morne Trois Pitons National Park sits in south-central Dominica offers all kinds of terrain: tropical forest, five volcanoes, 50-some sulfurous fumaroles (aka an opening in the Earth's crust), three freshwater lakes, and also a boiling lake.
The boiling lake — which is quite literally about 200 degrees and bubbling — deserves a visit. On this difficult hike, you'll ascend more than 2,000 feet and make a steep descent into a volcanic area dramatically called the "Valley of Desolation" before reaching the lake. We strongly recommend hiring a local guide, not only for safety purposes, but also so you won't miss things along the way, like pools to cool off in (and others you can actually boil your lunch in), plus local flora and fauna.
Only a short distance from Roseau, you'll find another geographic feature Dominica is famous for: canyons. Book a guide and make the most of it: rappel down rock walls, climb up waterfalls, cross rivers (Dominica has around 300 of them), and even jump off canyon walls into clear blue water.
Port: Roseau, Dominica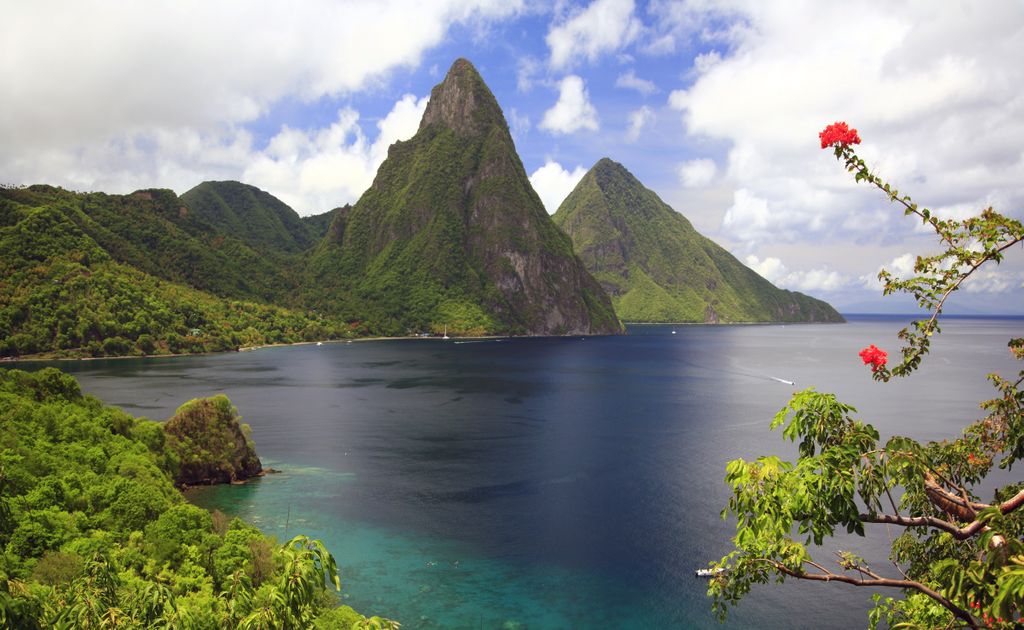 St. Lucia's dramatic, mountainous landscape makes it the ideal destination for adventure-seekers, especially those unburdened by a fear of heights. Only an hour-and-a-half drive from the port of Castries, the lush Piton peaks (technically, "volcanic plugs") could easily pass as backdrop for a prehistoric-set movie. At an altitude of 2,619 feet, Gros Piton is the larger of the two mountains; Petit Piton is close behind at 2,425 feet. Although Petit Piton is smaller, it's less navigable — steep cliffs make it an option for only experienced climbers. However, with a guide, you can ascend Gros Piton in about two hours (admittedly, a challenging two hours scaling boulders). You'll experience rainforest-like conditions along the way, and be sure to keep your eyes peeled for exotic birds, mango trees, and the occasional cave. At the summit on a clear day, the views span all the way to St. Vincent.
When you're tuckered out from your climb, enjoy a drive through St. Lucia's Sulphur Springs. Not sounding particularly adventurous? Think again: It's the world's only "drive-in" volcano – you can take a car or bus to the viewpoints. While you're there, enjoy the springs adjacent to the volcano and bask in the mineral-rich mud thought to have healing and age-defying properties.
Port: Castries, St. Lucia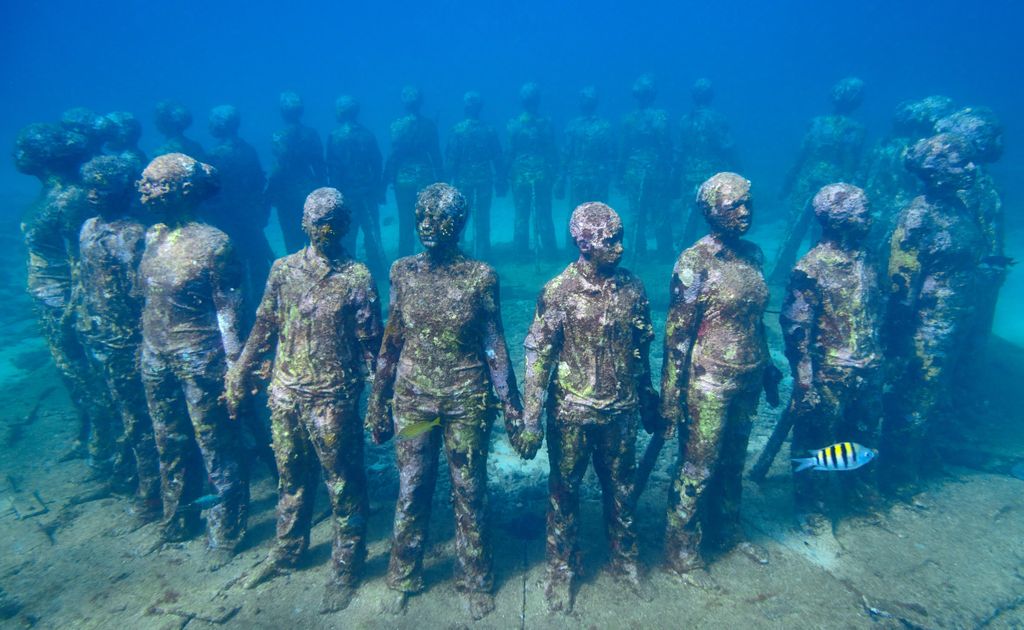 Beyond the famous beaches, in Grenada's lush interior, you'll find mountains, waterfalls, and tropical forests. One totally unique way to explore inland Grenada is to take part in a jungle "hash," a non-competitive group run or walk through a predetermined scenic trail. Hashes are open to all ages and you can pick your pace – families with children regularly partake. If you happen to be of drinking age, it's hash tradition to indulge in a cold beer or two at the end.
Another way to get a lay of the land is to take a kayak excursion. One of our favorite routes heads to Hog Island by way of the Lower Woburn shoreline. During the half-day-long adventure, you'll pass through Benjy Bay and its mangroves, spotting black-sand beaches from the water. Once you reach Hog Island, enjoy exceptional snorkeling before paddling the west side for a vantage of Mount Hartman, a wildlife reserve. Keep an eye out for several sunken Cuban wrecks.
Beneath the water's surface lies a very different adventure. The Grenada Underwater Sculpture Park in Moliniere Bay is more than just a series of submerged artworks; the pieces were also designed to attract and provide a refuge for marine life. Perhaps the most famous work is the hauntingly stunning 'Vicissitudes,' a ring of 26 life-sized children facing outwards, joining hands.
Port: St. George's, Grenada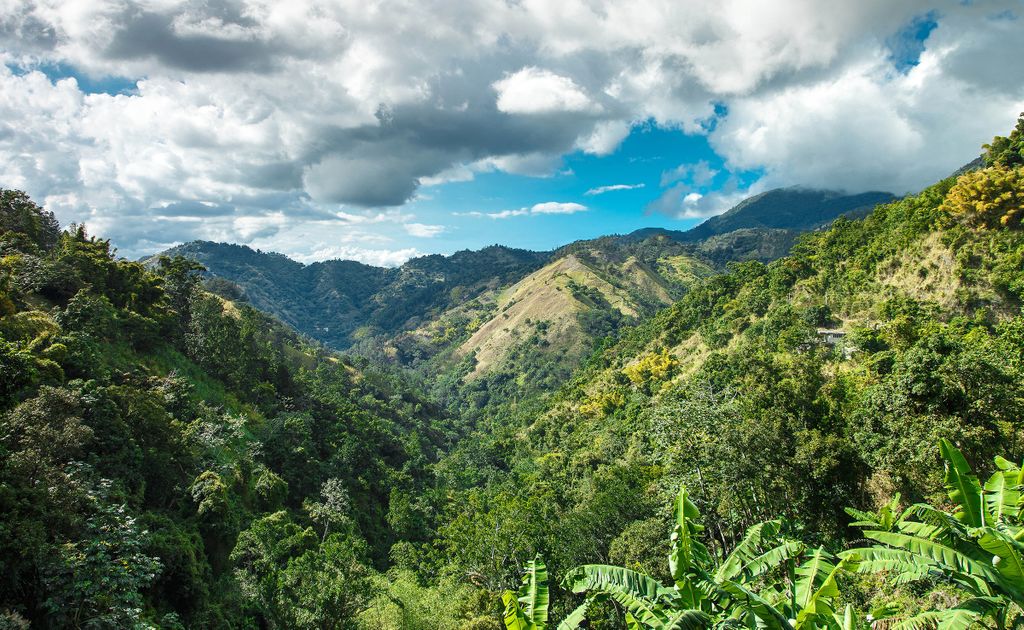 There's a lot to explore in Jamaica thanks to its rich terrain. If you've visited before, you've likely heard of Dunn River Falls, a popular excursion site. Next time, try Mayfield Falls, more off the beaten path in Westmoreland (just under two hours' drive from Falmouth and even closer to Montego Bay). There, you'll hike up a river, scaling a series of twenty-plus small- to medium-sized cascades and waterfalls. You'll encounter jacuzzi-like natural pools, and the truly brave can opt to swim through an underwater tunnel. Word to the wise: Wear water shoes, and know you'll get totally soaked. There are lockers you can rent to store your belongings.
If you'd prefer to stay dry, consider checking out the Blue Mountains, the longest range in Jamaica. Although there are many ways to take in the sights, one of the most unique options is to bike the Blue Mountains — and no, it's not as difficult as it sounds. You're taken up with a guide, and your job is to descend via bicycle. You'll enjoy the views and even spot coffee plantations along the route; some tours allow you to sample versions of the world-famous brew.
Port: Falmouth, Jamaica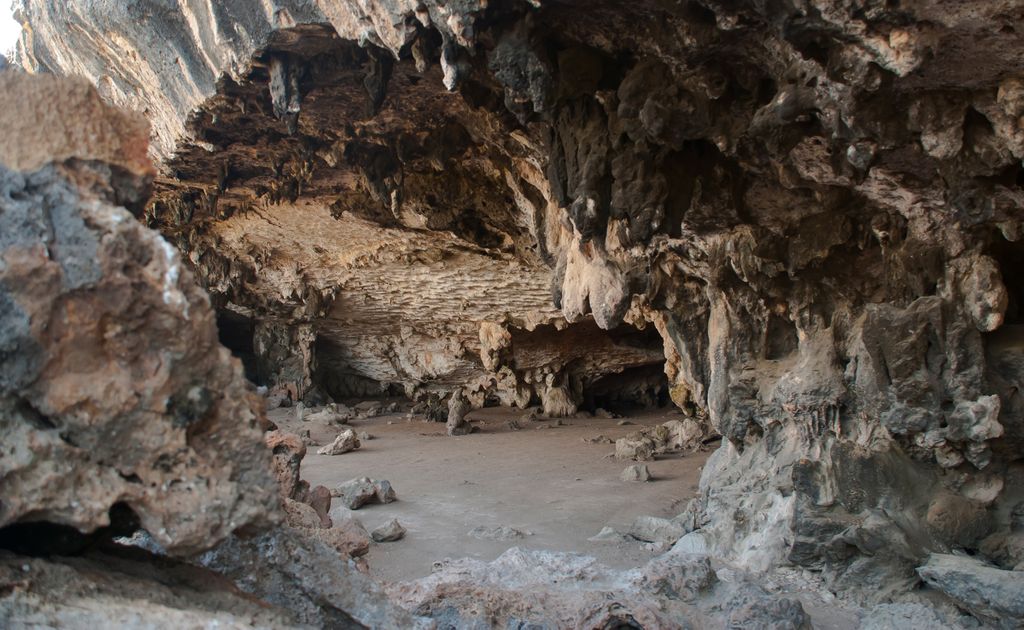 Some assume this spot is just a diving destination because of its exemplary reefs (the Bonaire National Marine Park boasts 6,700 acres of sea-life), but that's only half the picture. The 113.5-square-mile island's interior is largely desert, complete with cacti, and it's a haven for the adventurous type — thanks to reefs, in a way. Around 70 million years ago, Bonaire was an underwater mountain-like formation. Ancient reefs turned into limestone and some eroded into caves, creating an elaborate system of around 400 caverns. Today, you can go caving (with a guide, both for safety and to ensure natural preservation) in a variety of wet and dry caves. Take in the stalactites, stalagmites, ancient paintings, and embedded fossils, and snorkel in almost unbelievably clear subterranean pools. Depending on where you go, some climbing or rappelling might be involved (perhaps a plus for the die-hard adventure-seeker).
Another notable Bonaire excursion takes place above ground. Washington-Slagbaai National Park on the northern end makes up nearly 20 percent of the small island. Mount Brandaris at its northwestern edge offers sweeping views if you brave the rock scrambles up to the summit; it only takes about 45 minutes. If that's not enough of a climbing fix for you, Bonaire's limestone walls also make for great rappelling.
Port: Kralendijk, Bonaire
This is paid content produced for an advertiser by New York Brand Studio. The editorial staff of Daily Intelligencer did not play a role in its creation.