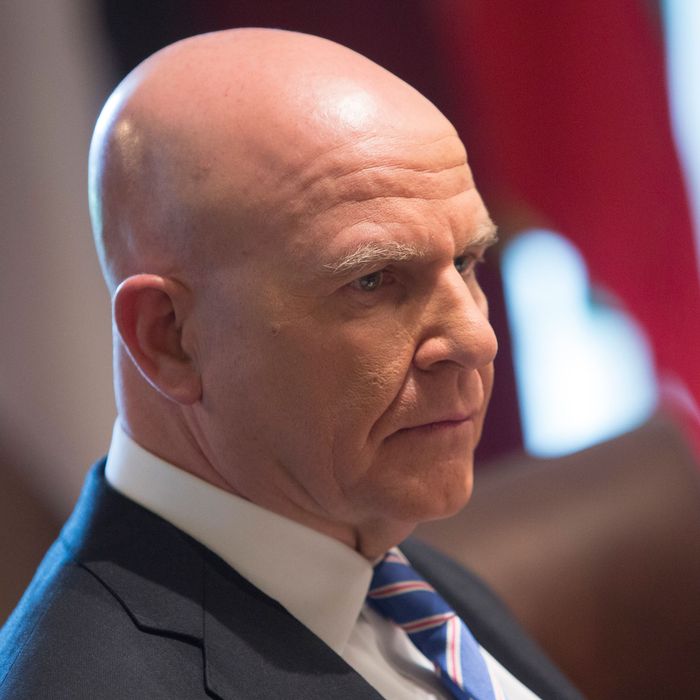 Former national security adviser H.R. McMaster.
Photo: Pool/Chris Kleponis-Getty Images
Philadelphia authorities are investigating the death of former national security adviser General H.R. McMaster's father, 84-year-old Korean War veteran H.R. McMaster Sr. Health officials ruled his death to be an accident, but investigators have labeled it suspicious and are probing allegations of institutional neglect.
The former Trump adviser's father died on April 13 at Cathedral Village, a retirement community where he was receiving care after suffering a stroke. According to WPVI, McMaster fell and hit his head, was put in a chair, and then died. He allegedly did not receive proper treatment after the fall. Investigators are also probing claims some staffers made to the McMaster family about records related to the death being falsified.
Philadelphia Police executed a search warrant at the facility on Tuesday. A Cathedral Village spokesperson said they are cooperating with police and have launched an internal investigation. "We remain committed to the safety and welfare of all our residents and have made every effort to cooperate."
Trump announced the younger McMaster's dismissal in a tweet last month. He departed the White House on April 6 and was replaced by John Bolton.