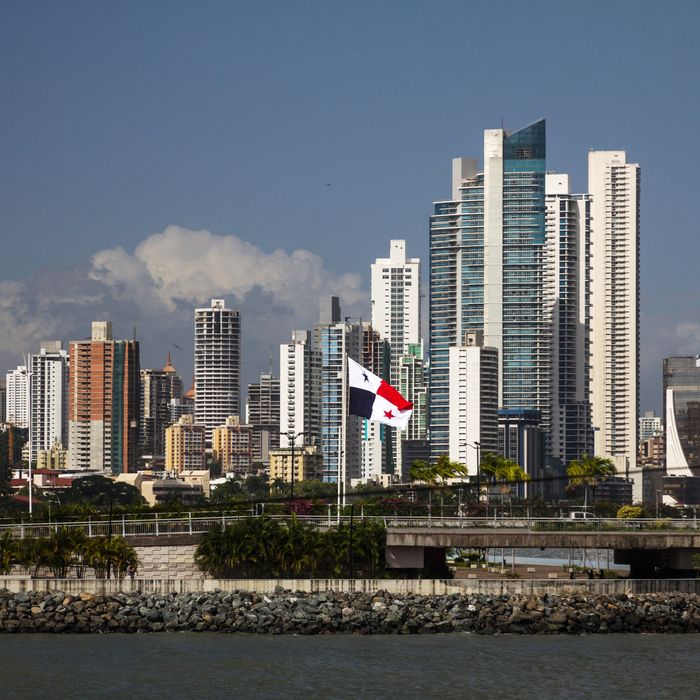 Panama City, Panama.
Photo: Anne Frigon/Getty Images
Ahead of former FBI head James Comey's book about Donald Trump, someone has registered lyincomey.com to refute it. Curious. Luckily, every domain registration has a WHOIS record, listing the name, email, physical address, and phone number of the registrant.
Good thing Detective Garland is on the case!
(Eric Garland — in case God has been merciful enough to allow you to forget who he is — is a man who rose to fame with a viral, incomprehensible thread about "GAME THEORY." He now tweets conspiracy theories about Donald Trump.)
Here's the thing: This isn't suspicious at all. Many domain registrants shield their WHOIS records through a service called WhoisGuard. That's because it's not really a great idea to have your contact info and physical address publicly available online; WhoisGuard is a layer of protection that allows people to contact a domain owner without revealing the owner's personal information. WhoisGuard is registered as a company in Panama, and that's why lyincomey.com is registered in Panama, along with probably hundreds of thousands of other domains.
It's that simple. Eric Garland does not understand basic online privacy and security practices. Or does he …
Hmmm … let's find out what lyincomey.com has to say about this.

For some reason, people still pay attention to this guy as some sort of infosec genius, so I think it's only right to correct the record.