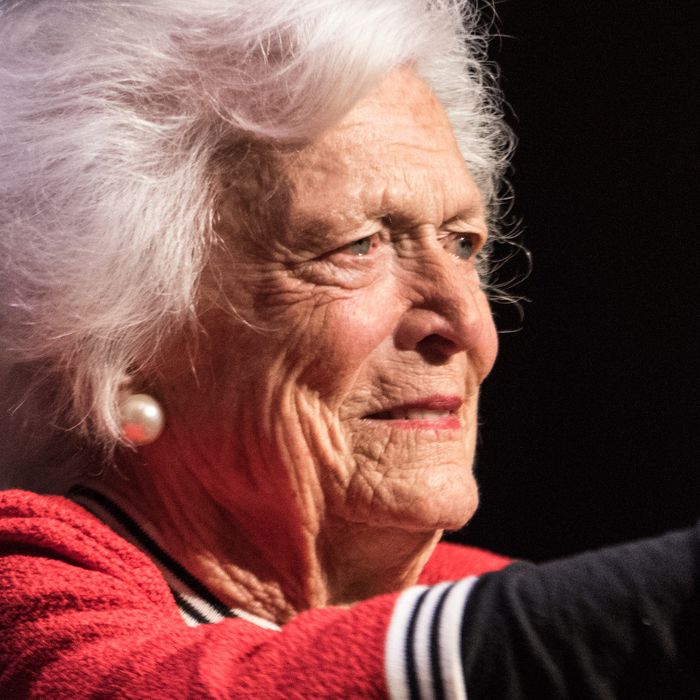 Former First Lady Barbara Bush waves to the crowd at a campaign event for her son, Jeb Bush, in 2016.
Photo: Sean Rayford/Getty Images
Barbara Bush's health is rapidly declining, according to a statement from the office of her husband of 73 years, President George H.W. Bush. After a series of recent hospitalizations, the 92-year-old former first lady has reportedly decided to decline additional medical treatment and will instead "focus on comfort care." Bush, who is also the mother of former president George W. Bush and Florida governor Jeb Bush, is now resting at her home in Houston surrounded by family, and she is expressing appreciation for "the many kind messages and especially the prayers she is receiving."
CNN notes that Bush has been battling chronic obstructive pulmonary disease and congestive heart failure for much of the last year.