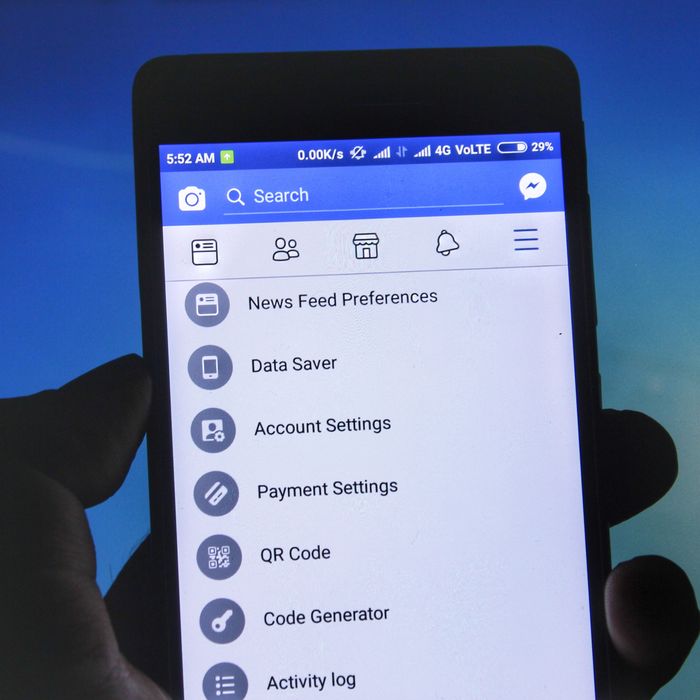 Photo: Nasir Kachroo/NurPhoto via Getty Images
Ahead of sweeping privacy regulations going into effect in the European Union, Facebook confirmed to Reuters that it plans to change the company's terms of service for more than 1.5 billion users. As it currently stands, users in Africa, Asia, Australia, and Latin America are governed by terms of service for the company's Ireland headquarters. Before the GDPR goes into effect, Facebook will transfer those users to terms governed by more lenient U.S. law.
The calculus on this is simple. Fines for GDPR violations are hefty — up to 4 percent of a company's annual revenue — and the more users there are protected by the law, the greater the risk to Facebook. Lower that number and you lower the risk.
But the move is yet another indication of how much Facebook truly cares about user privacy. Over the last couple of weeks, Mark Zuckerberg has given conflicting statements about whether non-European users will receive the same privacy enhancements (the company claims that they will). This week, Facebook was heavily criticized in a press briefing for making its privacy controls difficult to navigate, in the hopes of ensuring that users don't leave the service or share less data with the company when the regulation goes into effect.
Facebook insists that it is complying with the spirit of the law globally. Meanwhile, the specifics of its preparations reveal a company that seems to be guarding its business interests before its users.