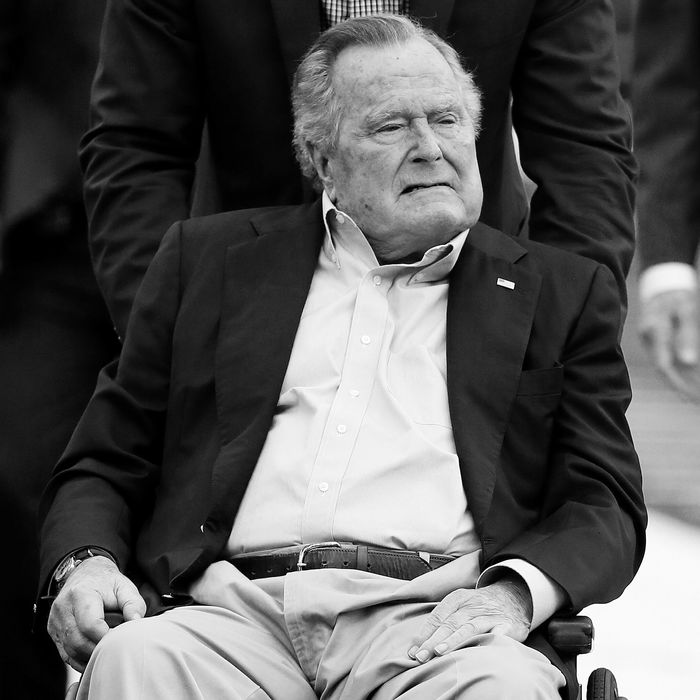 Bush in mourning.
Photo: Bob Levey/Getty Images
Over the weekend, George H.W. Bush buried his wife of 73 years, and then suffered a debilitating blood infection that sent him to a Houston hospital Sunday night. The former president "appears to be recovering," according to his spokesman.
"President Bush was admitted to the Houston Methodist Hospital yesterday morning after contracting an infection that spread to his blood," Jim McGrath said in a statement Monday evening. "He is responding to treatments and appears to be recovering. We will issue additional updates as events warrant."
Bush is 92 years old and has weathered a series of health problems in recent years, including a bout of pneumonia that put him in the hospital multiple times in 2017. Last Tuesday, his wife Barbara Bush passed away, leaving him bereft of her partnership for the first time in the post–World War Two era.
On Saturday, Bush greeted fellow mourners of the former First Lady at St. Martin's Episcopal Church.