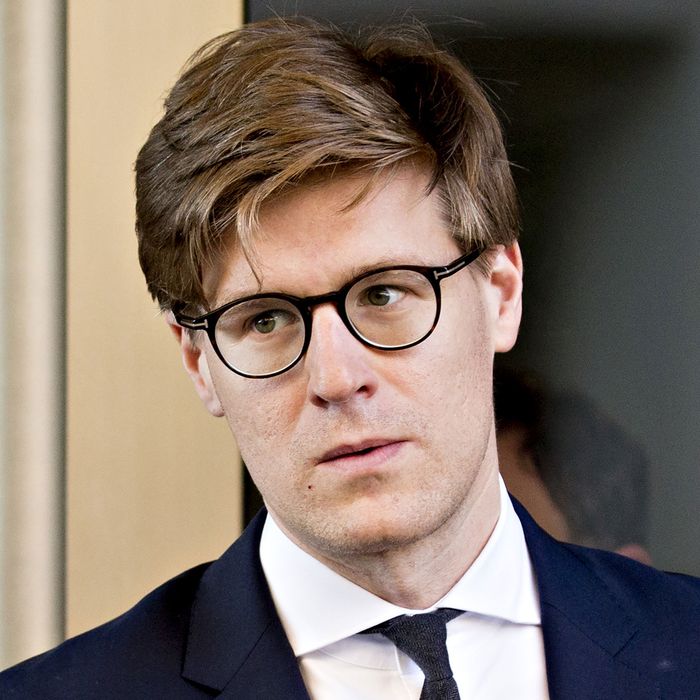 It could have been worse.
Photo: Andrew Harrer/Bloomberg via Getty Images
The first sentence in Special Counsel Robert Mueller's investigation has dropped, and it's … kind of a snoozer.
A federal judge sentenced Dutch lawyer Alexander van der Zwaan to 30 days in prison and a $20,000 fine for lying to Mueller's investigators about his connection to Rick Gates, a former aide to President Trump.
Van der Zwaan worked with Gates and Manafort during his tenure in London at the prestigious law firm Skadden, Arps, Slate, Meagher & Flom, which fired him last year. The firm had been hired by former Ukrainian president Victor Yanukovych, a Vladimir Putin ally, in 2012. Gates and Manafort worked closely with Yanukovych before he was removed from power in 2014.
The specifics of the charges against van der Zwaan are complicated. He helped put together a dubious report clearing Yanukovych for jailing his political rival in 2011, then lied to Mueller's investigators about conversations he later had about the report with Gates and a person only identified as "Person A" by the special counsel's team. "Person A" is thought to be Konstantin Kilimnik, a Ukrainian with ties to Russian intelligence who worked for Manafort.
Van der Zwaan had pleaded guilty in February.
"What I did was wrong. I apologize to the court, my wife, and my family," van der Zwaan said in court on Tuesday.
Last October, Mueller charged both Gates and Manafort with multiple criminal counts, including money laundering, relating to their work in Ukraine. Gates pleaded guilty and is cooperating with the probe, while Manafort faces a trial later this year.
Last week, van der Zwaan's lawyers had pleaded with the judge to spare him from prison, arguing that "his career has been destroyed, he has been separated from his friends and family, and he faces the possibility of missing the birth of his first child. Although Alex committed a serious offense, just punishment does not require incarceration."
Van der Zwaan does have a prominent connection to Russia beyond his work with Gates and Manafort — his father-in-law is Alfa Bank co-founder German Khan, one of the country's richest men. But his sentence does not shed much light on the central question of Mueller's inquiry: Russian interference in the 2016 election.