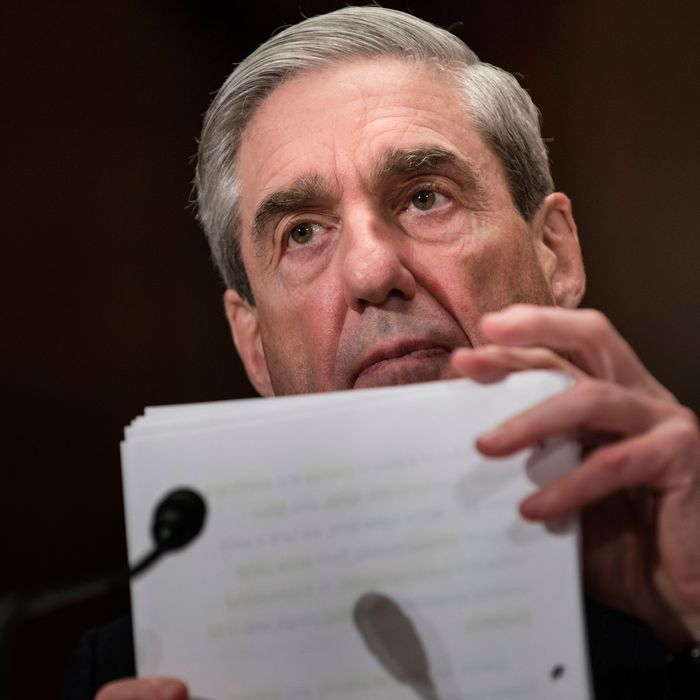 Mueller.
Photo: Brendan Smialowski/AFP/Getty Images
At least two Russian oligarchs have been stopped during trips to the United States and questioned by special counsel Robert Mueller's team about their connections to President Trump, CNN reported Wednesday. A third oligarch who has not recently traveled to the U.S. has received an interview request as a part of Mueller's investigation into Russian election meddling.
Mueller is particularly interested in whether the oligarchs made donations, either directly or indirectly, to President Trump's campaign or his inauguration. U.S. law prohibits foreign campaign donations.
In addition to questioning the Russians, Mueller's team has also searched the electronic devices of at least one of the oligarchs.
The identities of the oligarchs aren't known, but one Russian banker has already been investigated by the FBI for potentially smuggling money to the Trump campaign. In January, McClatchy reported that the FBI was looking into banker Alexander Torshin, who is close to Vladimir Putin, and whether he funneled money through the National Rifle Association to help elect Trump.