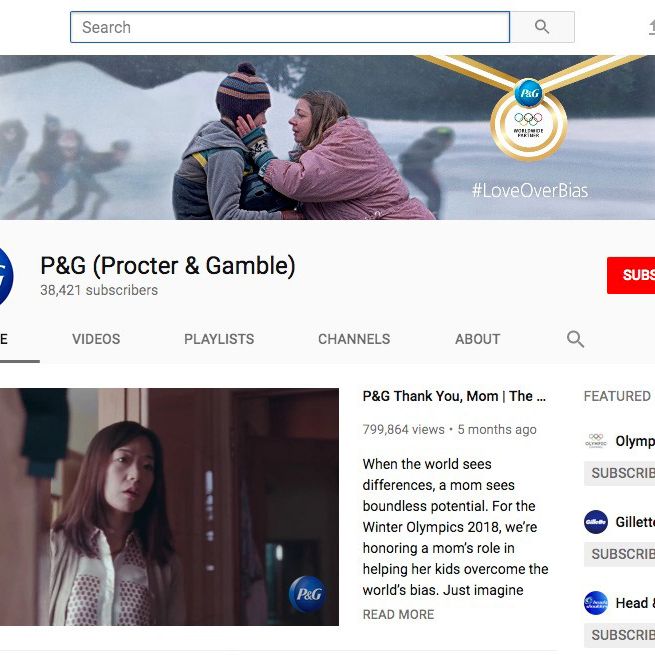 About a year ago, Procter & Gamble dropped off of YouTube, halting all ads buys for all of its brands after it learned that many of its ads were appearing next to objectionable content. P&G is the biggest advertiser in the United States, but it stepped away from YouTube entirely in order to avoid having its brand associated with white-supremacist videos and harmful "pranks."
P&G is now back on YouTube, but in a largely diminished capacity. The consumer-goods giant will now manually screen every video that it advertises with, according to Bloomberg, and it will only work with fewer than 10,000 YouTube channels. I say "only 10,000" channels because prior to pausing its ad buys, P&G ads appeared on about 3 million channels. YouTube's ads are, in most cases, programmatic, meaning that advertisers specify the demographic they want to reach, but do not actually select where and when precisely the ads appear.
Breadth is still an issue for YouTube. Yesterday, CNN reported that ads from more than 300 companies, including "Adidas, Amazon, Cisco, Facebook, Hershey, Hilton, LinkedIn, Mozilla, Netflix, Nordstrom and Under Armour" ran on channels supporting "white nationalists, Nazis, pedophilia, conspiracy theories and North Korean propaganda." Not a great idea for a big brand trying to hit broad appeal; that might be … too broad.