There's a wall in front of Rabbi Rick Jacobs. Jerusalem's Western Wall, to be exact. The millennia-old structure, often called the holiest site in Judaism, is being projected on a large TV screen in his capacious, sun-drenched Manhattan office. He's pondering its future — and, implicitly, his own.
Surrounding Jacobs are photographs of his meetings with various dignitaries: Barack Obama, Pope Francis, Shimon Peres, Jordan's King Abdullah II, Bill Clinton. On his desk are coasters bearing the faces of dead Zionist icons: Theodor Herzl, Golda Meir, Menachem Begin, and the like. A wall of bookshelves bears row after row of Hebrew texts. Leaning against a windowsill is a protest sign that chides Israeli prime minister Benjamin "Bibi" Netanyahu with the Hebrew slogan, Bibi, Bibi, gam Ani Yehudi — Bibi, Bibi, I'm a Jew, too.
It's a tableau that befits the president of the Union for Reform Judaism. That title makes the 61-year-old Jacobs the senior official in North America's largest Jewish denomination, the Reform movement. It's a denomination that's liberal in both politics and praxis, and one often demeaned by members of Israel's conservative Establishment. Jacobs has the Wall on the screen today because he's talking about his plan to defy that Establishment. He wants to build something, a structure that would be striking on its own and even more notable for the political leap it would represent.
Next to him stands Michael Arad, the architect behind the 9/11 Memorial. A few years ago, the two of them and a handful of collaborators laid out a proposal for an egalitarian, pluralistic prayer space that would stand at the Western Wall's southern end. As of now, visitors to the Wall are funneled into its northern plaza, where the Orthodox leadership forbids the commingling of men and women, and doesn't allow women to use materials like Torah scrolls and prayer shawls. There's a mixed-gender area off to the side, but Jacobs derides it as a "little, dilapidated space." The government just started building its own new egalitarian space without the input of Jacobs and his compatriots, and he refuses to endorse it.
Instead, he envisions a massive set of broad platforms, easily accessed and not controlled by the Orthodox, where people could mix and pray as they please. The lean, towering rabbi points to a CGI mock-up of his proposed space on the screen and speaks of it in the present tense, as though redemption has already arrived. "You can actually, just with your family or with just a few people, have a formal service or a spiritual moment," he says in his resonant baritone. He moves into the past tense, describing what it was like to see Arad's design originally: "The light, the trees — it just felt like it was rich in all these textures, and you never, ever lost the feeling for the history. Because it was just everywhere around you."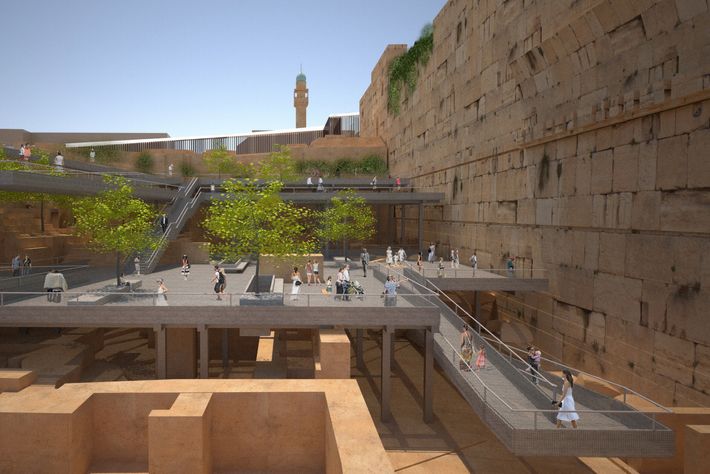 That's a decent description of Jacobs's current predicament: History is everywhere around him. He is arguably the most significant Jewish religious leader in the United States, given that roughly a third of American Jews identify as Reform, according to a recent Pew survey. By the URJ's estimate, there are about 1.5 million Reform Jews in the U.S., and though only about a third of them are members of synagogues, the total number of Reform congregants is a far higher number than that of any other Jewish sect on the continent. When Jacobs goes to Israel, he is regarded by friends and foes alike as a leading voice for Jewish-American concerns. It's a list of concerns that is growing at an ever faster clip. The relationship between Israel and the Jewish diaspora in the U.S. has always been one of astounding complexity, but it feels especially fraught today. The problem is relatively simple: A majority of American Jews place themselves on the left end of the political spectrum, and Israel has been governed by the increasingly right-wing Netanyahu coalition since 2009. There is no wholesale abandonment of Israel among American Jews — in that Pew survey, 69 percent of them said they felt emotionally attached to the Jewish state — but there's a significant disconnect between many of them and the current Israeli leadership.
American Jews overwhelmingly skew Democratic, and they watched as Netanyahu publicly clashed with Obama for much of the latter's eight years in office. Under Netanyahu's aegis, the ever-controversial settlements in the West Bank — broadly unpopular among American Jews, especially Reform ones — have grown. Liberal Jewish Americans have cringed at Netanyahu's closeness to the congressional GOP, Republican megadonor Sheldon Adelson, Christian Evangelicals, and Donald Trump. Orthodox Israeli religious leaders have become increasingly influential in policy-making. It certainly doesn't help that Netanyahu is currently under investigation for corruption.
This dissatisfaction is especially apparent once you remove the generally right-tilting (and small, though growing) Orthodox Jewish population from the equation and focus on the significantly more liberal Reform Jews. The Reform Establishment hasn't institutionally gone as far as some leftist groups who advocate for boycotts, divestment, and sanctions (or BDS, in the common parlance) that target Israel in an effort to change governmental policy toward Palestinians and Arab citizens of Israel. But mention the prime minister's name at a post-prayer confab of American Reform Jews and you'll likely get more than a few frowning murmurs of oy vey.
Jacobs is no exception. He once enjoyed a warm relationship with Netanyahu, but in the past year, Jacobs has abruptly emerged as one of the Israeli government's most prominent critics in the wake of a perceived betrayal. After years of negotiation, Netanyahu had endorsed Jacobs's beloved egalitarian prayer space in 2016, only to stand by when the Israeli cabinet froze the deal last June. That same day, the cabinet introduced a bill that would grant the Orthodox chief rabbinate more control over religious conversions in the Jewish state. Jacobs was incensed. As he told The Jewish Advocate afterward, "The government of Israel can't give us two black eyes and expect that Diaspora Jewish life will just continue, and our love for Israel won't be challenged."
But Jacobs dreams of a different future, and he thinks it could begin with the space at the Wall. "The thought is, if we can do this kind of transformation of that space, we can do it throughout the society in every area," he says in his office. "The Zionist enterprise was not to just have a homeland for the ultra-Orthodox or for the Orthodox. It was for the secular, for the progressive, too." He looks me dead in the eye. "This is the project. The project is to get back to the wider, more inclusive view of Israel. It's to be adamant that that project cannot be reversed. We must simply move forward on that."
Such is the radical moderate manifesto of Rabbi Rick Jacobs. He's walking a tightrope in a windstorm. An unabashed progressive, he is increasingly vocal in his denouncements of Israeli conservatism, both political and religious. A passionate Zionist, he believes that Israel must remain strong and be protected from BDS activism. As such, he is called a traitor by both right and left. He aims to be both a critic and a defender of Israel in a time when centrists are losing ground to those on either pole in the discourse about that country. Jacobs's fight to change facts on the ground in Israel is a fight to prove that liberal Zionism can survive.
Whatever Jacobs's issues with the Israeli Establishment may be, it's hard to imagine him ever falling out of love with the country as a whole. If nothing else, he owes his entire career to Israel. Born in New York and raised in Southern California, he had no plans for the pulpit until he arrived in the Jewish state on a study-abroad trip during college. He vividly remembers attending a class on Jewish intellectual history taught by the late American-Israeli rabbi David Hartman. As he put it in a 2012 interview, "I left Rabbi Hartman's class thinking, Traditional Judaism, this is what's calling me."
But not too traditional, as it turned out. Jacobs went on to pursue rabbinic ordination as a Reform Jew, which is about as far as you can get from Orthodoxy while remaining in the Jewish mainstream. (Full disclosure: I was raised Reform.) Reform Judaism was born in Central Europe in the early 1800s as an effort to incorporate elements of Enlightenment thought with Jewish practice, then came into full flower in the United States around the middle of that century. It's long had a complicated relationship with Zionism, having initially rejected that nascent nationalist movement in the 19th century. Only with the rise of virulent anti-Semitism in the 1930s did the tide turn toward a cautious Reform endorsement of the Zionist enterprise. The movement grew closer and closer to the Zionist effort and outright embraced it in the years following Israel's Six-Day War in 1967. The Reform Establishment now makes love of Israel a central part of its message, even going so far as to operate an education and activism wing called the Association of Reform Zionists of America.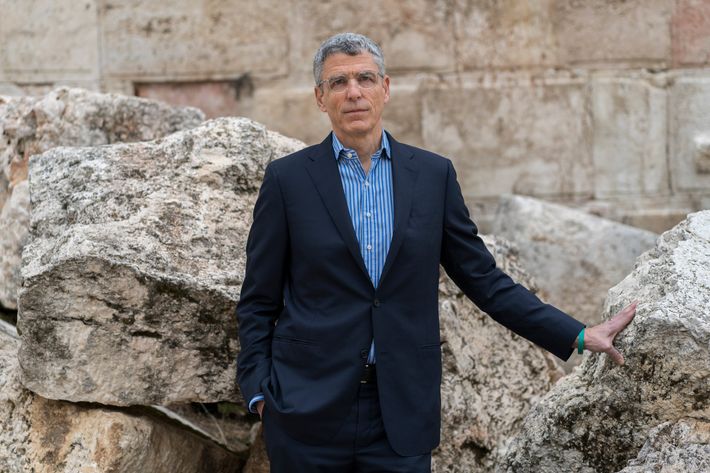 Their love isn't always requited. Reform is a denomination that makes few strict religious demands of its adherents and emphasizes social justice — or tikkun olam, Hebrew for "repairing the world" — above most other concerns. As such, it's often held up as an assimilationist, heretically permissive object of derision by Israeli conservatives. "This is idol worship and not Judaism," now-president of Israel Reuven Rivlin infamously said of Reform in 1989. In 2015, Netanyahu's religious services minister David Azoulay declared, "A Reform Jew, from the moment he stops following Jewish law, I cannot allow myself to say that he is a Jew." One of the highest-ranking rabbis in Israel said of Reform Jews last fall, "It's like Holocaust deniers; it's the same thing." Just a few weeks ago, during a tense discussion about the Western Wall egalitarianism issue in Israel's parliament, the Knesset, a lawmaker sneered, "Reform, go bar mitzvah your dogs."
Jacobs winces at such slaps, yet remains steadfast in his adoration of Israel as both concept and locale. "This place is not an abstract set of issues for me," he tells me when discussing the Jewish state. "It's a community that I love and, even with the deep disagreements, I still, when I get off the plane when I get there, there is a feeling of being at home which is profound and is not weakened. There are times when being there is beyond intense, but that sense of connection is there." He has traveled there frequently since that initial college visit, first as a student of Judaism (and, surprisingly enough, dance), then as a congregational rabbi based in Brooklyn and Westchester, and now as URJ president.
Jacobs goes out of his way to beat back against left-wing groups whose actions he thinks are delegitimizing Israel. He has some things in common with those he criticizes: He's opposed to the occupation of the West Bank, he's concerned about the dignity of Arabs in the Holy Land, and believes the Palestinians should have their own state. Those are stances that overlap with the Palestinian Authority's leadership and the global BDS movement, which pursues radical action against Israel to end the occupation and improve the lot of Arab citizens of Israel. Nevertheless, Jacobs has attacked the PA for challenging Jews' right to a homeland in Israel, and he has denounced BDS as misguided and dangerous. Stances like that have earned him criticism from certain Jewish progressives. "When it comes to creating places of worship at the Western Wall or other aspects of the internal Orthodox/Reform dialogue, then there's fire and brimstone," says Michael Davis, a Chicago-based rabbi who works with the pro-BDS organization Jewish Voice for Peace. "But when it comes to human-rights violations, I'm not seeing much of anything."
Even louder is the criticism on Jacobs's right flank. He's never been quiet about his approval of organizations that draw criticism from certain sectors of the Zionist community. Prior to becoming URJ president, he was in the "rabbinic cabinet" of the D.C.-based advocacy group J Street, which lobbies for peace in the Israeli-Palestinian conflict. Though J Street president Jeremy Ben-Ami is quick to tell me that Jacobs's role was largely a symbolic one of moral support, the fact remains that Jacobs was broadly endorsing their frequently critical stance toward the Israeli government. He was much more involved with another object of conservative-Zionist ire, the New Israel Fund (NIF). An international nonprofit headquartered in New York City, it pursues, in its own words, "complete equality of social and political rights" for all inhabitants of Israel — and, in the eyes of its detractors (one of the loudest of whom is Netanyahu himself), often supports Israel-undermining groups and individuals. Even more radically, Jacobs's pre-presidency days saw him rallying with the Sheikh Jarrah Solidarity Movement, a Palestinian-led push against home evictions in East Jerusalem that critics felt was too close to anti-Israel activism.
It came as little surprise, then, that Jacobs was denounced by some fellow lovers of Israel upon his selection for the URJ's top office in 2011. A group calling itself Jews Against Divisive Leadership formed and put out a letter signed by 40 Reform Jews attacking Jacobs for being insufficiently pro-Israel. Alana Goodman wrote in Commentary that "Jacobs's involvement with groups like NIF and J Street is a troubling sign." The Zionist Organization of America issued a statement headlined, "New Reform Judaism Head Rabbi Richard Jacobs Sits On Extremist, Soros-Funded J Street And New Israel Fund Boards." He retains a reputation among some Jews as being anti-Israel. "It is regrettable that Rabbi Jacobs has chosen a more divisive course, talking down to Israelis, both about Israeli security and how they practice Judaism," says Pesach Lerner, an Orthodox American rabbi and president of the Coalition for Jewish Values. "His statements divide the Jewish people and distance his membership from Israel."
Despite all that, there was a time, not so long ago, when Jacobs defied conservative expectations by establishing a close rapport with Netanyahu. The famed Israeli activist and Jewish Agency chief Natan Sharansky brokered the pair's first meeting in Israel not long after Jacobs's installment. Jacobs recalls telling Netanyahu that their partnership had the potential to be like that between the late, liberal URJ president Alexander Schindler and legendarily conservative prime minister Menachem Begin. In Jacobs's telling, he said to Netanyahu, "I hope that, as Rabbi Schindler and prime minister Begin could see something bigger than whatever particular issue, I hope that we'll be able to see something bigger."
For a time, they were. The catalyst for their partnership — and for its dissolution — was the Western Wall issue. An Israeli Reform activist named Anat Hoffman, who leads a group called Women of the Wall, was arrested there in 2012 during one of her monthly attempts to defy the Wall's rules by praying with a prayer shawl. "That's when the prime minister said, 'Get that off the front page,'" Jacobs recalls. "Said to Natan [Sharansky], 'Make it go away. Fix it. Do whatever you need to do.'" A working group was assembled to hammer out a solution, and Jacobs was brought in as part of it. There were years of subsequent debate about balancing the interests of liberal and Orthodox Jews, of Israel and the diaspora. They finally drafted a plan that would allow for the sleek new prayer space, which was approved by the government in January of 2016.
It was not to last. The plan didn't move forward, and was formally frozen in June of last year. The typically mild-mannered Jacobs was furious; as he puts it, "a breach had been reached." He has since clashed with the Israeli Establishment in high-profile ways. In November, he traveled to Jerusalem and led a group of Reform worshippers in a provocation, wherein they violated a rule against bringing one's own Torah scrolls to the site — Jacobs was roughed up by security guards, it was all caught on camera, and the incident became a hot item of debate in the Jewish media. He told Israeli paper Ha'aretz, "The actions the government has been taking suggest very loudly and clearly to Jews in North America that we don't matter." When Trump announced that he would be moving the U.S. embassy to Jerusalem — a decision lauded by Netanyahu and his allies — Jacobs issued a much-criticized statement saying, "[W]e cannot support his decision to begin preparing that move now, absent a comprehensive plan for a peace process." Just a few days ago, when Netanyahu walked back a plan to allow thousands of asylum seekers to stay in Israel, Jacobs called it "a complete abdication of leadership."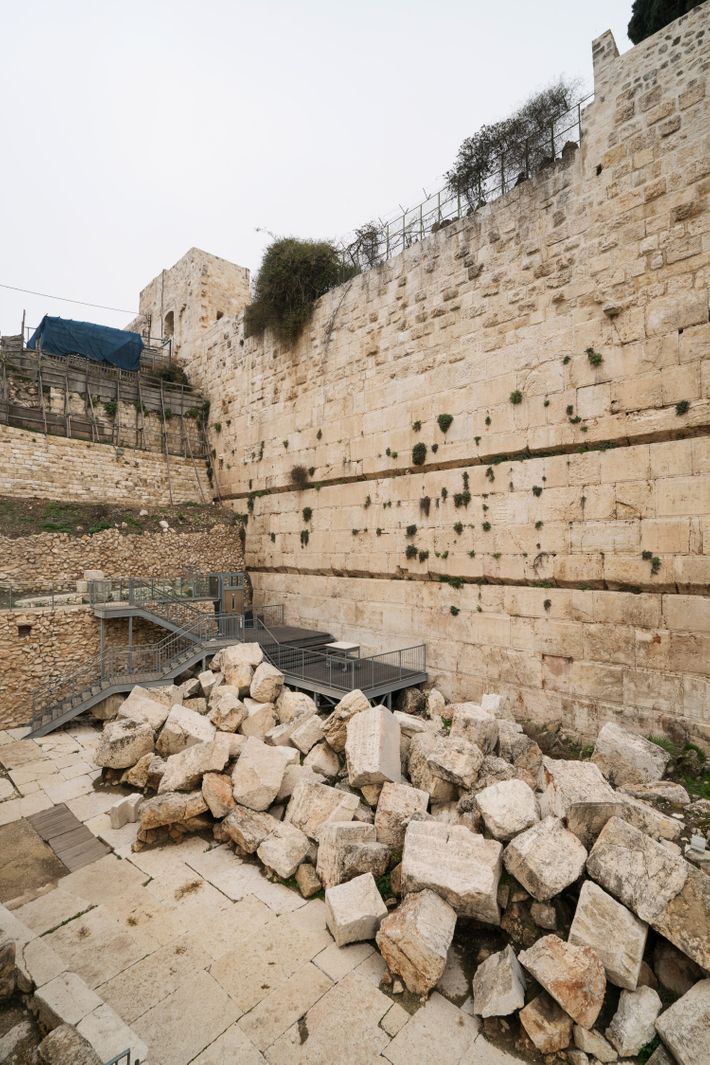 But most notably, Jacobs delivered a fascinating speech at the URJ biennial in early December. It reads like a state of the weakening union between progressives and conservatives, Americans and Israelis — a union that used to be held together by a shared Zionism. "My question for us is simple: Are we at a breaking point in diaspora-Israel relations?" he asked. His subsequent answer appeared to be Not yet, but … "Let's stop thinking that Israel unilaterally sets the agenda for world Jewry," he said. "That paradigm is broken, and the time has come that we replace it with an ethos of an interdependent, mutually responsible world Jewish community with two powerful centers: North America and Israel." This was, on its surface, just a statement of reality: Everyone knows Jewish life has capitals in both Jerusalem and New York City. But to lay it out in that way and context felt like a declaration of independence — or perhaps even a calm, politely stated battle cry.
And there is, to be sure, a battle raging between the power elite in Israel and American Jewish liberals of the Jacobs mold. It's a struggle for the soul of Zionism. For much of Israel's existence, the Jewish state was governed by center-left parties and individuals whose aims matched up with the liberal-leaning American Jewish community. The socialist kibbutzim, though never populated by more than a small percentage of the Israeli population, were nevertheless a cherished ideal on both sides of the world. When the Israeli-Palestinian peace process was in its prime, a lefty American Jew could speak confidently of a future with two states for two peoples. Income inequality in Israel was once not nearly as pronounced as it is now. The ultra-Orthodox were important, but did not have the political prominence they currently see. Those days are gone, and the hope for their return is fading with every passing day. The far right is emboldened; the far left is radicalized.
In this climate, Jacobs sounds, at times, like a noble anachronism; someone who still holds all of the moderate positions, even as they move farther and farther from the agenda. He and his allies represent a last redoubt for liberal Zionism while thunderclouds swirl. If some members of the hard right have their way and the West Bank is annexed, leading to a single state that attenuates Palestinian rights, Jacobs will be faced with an unprecedented crisis: How could he, in good conscience, support such a state? If conservative forces within Israel reign for a generation while the right-leaning American Orthodox demographic grows, what seat will Reform Jews like Jacobs have at the table? There will always be liberal victories at the margins — a Palestinian olive tree saved here, an uptick in Israeli Reform synagogues there — but can they change the political character of the country? If current trends continue, doesn't liberal Zionism risk becoming a contradiction in terms?
Jacobs doesn't entertain such questions, at least not publicly. He and the Reform movement are focused on keeping their flock educated and engaged when it comes to Israel, and on pushing for sociopolitical change in whatever ways they can. Jacobs has to believe that his and other progressives' love of Israel will overcome these obstacles. It's a distinctly Jewish worldview: Today may seem hopeless, but Zion will one day be redeemed. The Israeli supreme court is currently hearing arguments about the Wall situation and could force the government to move forward with the original plan. There's always a chance, however small, that the conservative bloc might be voted out in the next election cycle and be replaced by politicians who feel more kinship with Jacobs and his ilk. These would only be first steps, but as it says in Proverbs, he that gathers little by little shall increase.
At one point in our conversation, I ask Jacobs whether he was in Israel when Begin was elected. He says yes, and adds that, more important, he was there when Egyptian president Anwar Sadat, long a blood-enemy of Israel, flew to the Jewish state and began peace talks with Begin. When Sadat walked out of his plane onto the tarmac at Ben Gurion Airport, then went to Jerusalem to speak at the Knesset, it was a moment no one could have predicted, and one that changed history. "Something as dramatic as Sadat showing up and saying the things he said in the Knesset, it was absolutely unimaginable and I remember it; I remember it deeply," he says. "I'm not naïve. I don't think that somebody just jumping out of a plane is going to shift and change everything." His wrinkled eyes narrow. "But I never — ever — will say we're at that dead end."