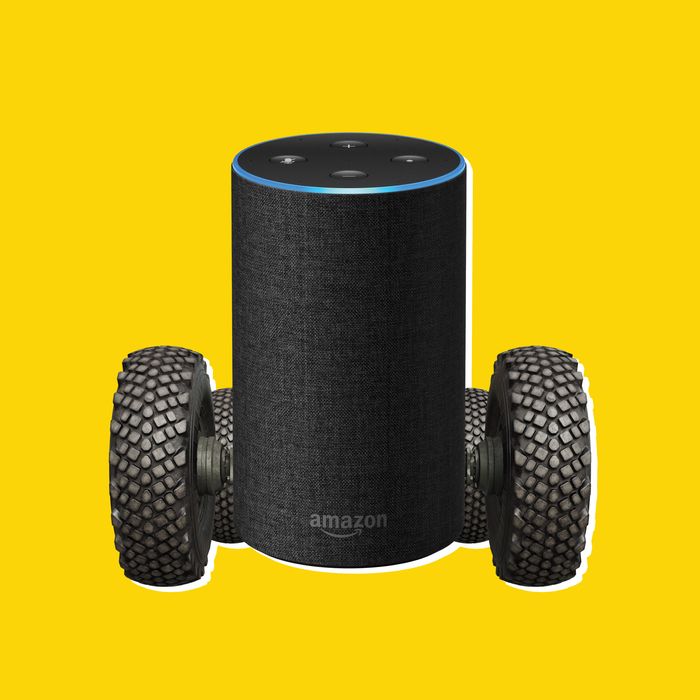 Photo-Illustration: Konstantin Sergeyev/SelectAll; Photos: Amazon; Getty Images
On the heels of the wild success of the Amazon Echo, a device that is always listening to you and maybe laughing at you, Jeff Bezos's empire has set its sights on a bigger target. According to a new report from Bloomberg, Amazon is developing robots for use inside the home.
The project for developing a domestic robot is code-named "Vesta," which Wikipedia tells me is "the virgin goddess of the hearth, home and family in Roman religion." It's being developed in secret by Amazon's Lab126, which previously developed the Echo (and the notorious Fire Phone). The team has made a considerable hiring push this year, despite kicking the concept around for a while, and wants to test it in employee homes soon.
The home-robotics initiative is different from the robots that Amazon is developing to replace its warehouse workers at some point in the near or far future. Bloomberg reports, "People familiar with the project speculate that the Vesta robot could be a sort of mobile Alexa, accompanying customers in parts of their home where they don't have Echo devices. Prototypes of the robots have advanced cameras and computer vision software and can navigate through homes like a self-driving car."
Imagine: an Alexa that also follows you around the house like a puppy, listening to you and watching you. It sounds very weird and creepy at first, and Amazon's probably going to sell a bazillion of them.