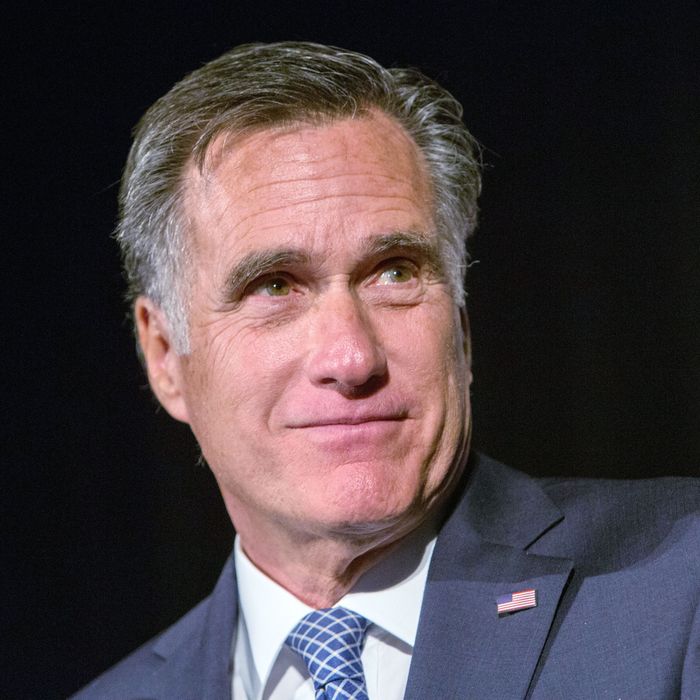 A face that strikes fear into opponents.
Photo: Kim Raff/Bloomberg via Getty Images
Mitt Romney has always been a man of the people, a man who loves nothing more than a fiercely contested "sport" contest. And there is no better illustration of his diehard nature than last night's Utah Jazz vs. Oklahoma City Thunder playoff game. There, a Jazz jersey-wearing Romney taunted Thunder star Russell Westbrook for getting into foul trouble, chanting "that's four" again and again with the kind of glee he usually reserves for assessments of tree height.
Maybe Romney was blowing off steam after losing out at the state Republican convention over the weekend? Either way, it was pretty intimidating stuff.