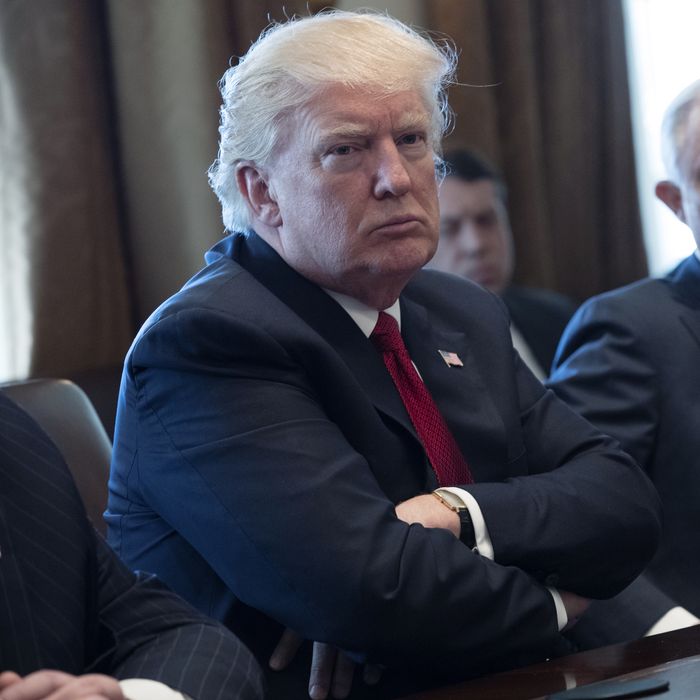 Score one more for the judiciary.
Photo: SHAWN THEW/Bloomberg via Getty Images
Even to the layperson, the Trump administration's claim that the president had to rescind the Deferred Action for Childhood Arrivals program because several conservative state attorneys general threatened to sue the federal government never made much sense. Now three federal judges have handed down decisions saying as much.
On Tuesday Judge John D. Bates of Federal District Court for the District of Columbia ruled that the program that protects young undocumented immigrants from deportation must stay in place because Trump terminated it based on "virtually unexplained" grounds.
"DACA's rescission was arbitrary and capricious because the Department failed adequately to explain its conclusion that the program was unlawful," Bates wrote. "Neither the meager legal reasoning nor the assessment of litigation risk provided by DHS to support its rescission decision is sufficient to sustain termination of the DACA program."
Earlier this year district court judges in San Francisco and Brooklyn came to similar conclusions and issued injunctions that require the administration to continue processing DACA recipients' requests to renew their status. Bates's decision went even further, saying that if the Trump administration can't provide sufficient justification for ending the program within 90 days, it must start accepting new applications as well.
While the previous decisions came from judges appointed by President Bill Clinton, Bates was nominated by President George W. Bush.
The Justice Department said in a statement that it still believes DACA was the result of an "unlawful circumvention of Congress," will "continue to vigorously defend this position," and "looks forward to vindicating its position in further litigation."
The White House already tried an unusual maneuver, asking the Supreme Court to immediately weigh in on the program in February. In an unsurprising move, the justices declined to jump into the fray.