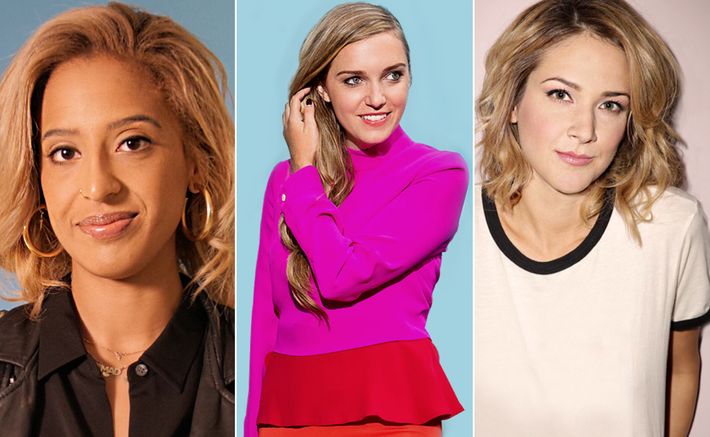 At this year's Tribeca Film Festival, the Nespresso Talents competition – which calls filmmakers to create original, vertical-format videos – is themed around "the difference she makes." Inspired by that platform, we recruited three women who are making waves in their respective creative fields to take us behind the scenes at the festival. On April 20, 23, and 25, you can follow all the action via New York magazine's Instagram Stories. Make sure to follow @nymag for the exclusive live coverage, and get to know our three on-the-ground hosts below.
Madison Utendahl, content creator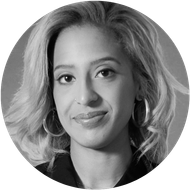 Tune in to Utendahl's live coverage of the Nespresso Talents screening event, held at the Crosby Street Hotel, on the evening of April 20.
Tell us about what you do.
I am head of content and social at Museum of Ice Cream. It's so exciting to be part of something that is moving culture and pushing boundaries and to be part of a female-led founding team that's paving their own path. Prior to MOIC, I worked for two highly innovative media and entertainment companies. Both were incredible learning experiences in the art of storytelling.
How has the world of film impacted you?
Film has been one of the greatest influences of my life. Whether it's being introduced to documentary filmmaking in a completely new way or watching formative favorites on repeat, I'm perpetually in awe of the narrative power of film and its ability to transport you to a world that is not your own.
In light of this year's Nespresso Talents focus, what kind of a difference are you looking to make, yourself?
If I can make one impression in the world, it is to remind women, especially women of color, that there is room for them at the table. As women, we are our best allies. I'm inspired by the energy of women in film, who have been invigorated to step up and vocalize their opinions and beliefs. The power of sisterhood and the importance of women supporting women is pervasive and contagious in the best way.
What are you most looking forward to at Tribeca?
I have been going to TFF for years! My favorite part is chatting with other film-goers about their festival highlights, favorite films, and what they'll go back and tell their friends and family about.
Sarah McDowell, video director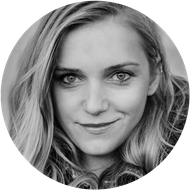 Catch McDowell in conversation with Katie Rodgers (@paperfashion) in the Nespresso Green Room on April 23.
Tell us about what you do.
After working in the creative industry for over a decade, I've made the leap to working for myself as a director and founding my own studio, See Me Creative. It's been incredible working directly with brands to make content that tells their story.
Give us some insight into your love of film.
I love how film can transport you, through the feelings it conjures, to another place or time — there's a wonderful ability to create connection through emotion. At the core of the human experience, there's not much that separates us, and film makes us feel that.
Who is a woman who has made a difference in your work?
My college journalism professor, Lorraine Adams, taught me how to tell stories – how to see and describe the details while communicating them in a way that makes them visceral. She's an incredibly strong woman who won a Pulitzer Prize for Investigative Reporting, and I saw within her work the power of truth.
What's inspiring to you right now in the world of women?
There's an amazing sense of community right now among women, and being able to be seen and have a voice feels very empowering. I love working with all-female crews — within film, it's especially important to demystify the ideology of who can operate cameras, lights, et cetera.
What are you looking forward to at Tribeca Film Festival?
I've been once before, in college — in a much different capacity — so it'll be incredible to experience now as a director. I'm excited to see the Tribeca Talk director series featuring female directors. Seeing women succeeding in this position makes everything feel possible.
Gabi Conti, actress and comedian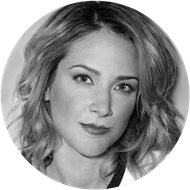 Watch our Stories on April 25 for all of Conti's coverage from the Nespresso Lounge at Spring Studios.
Tell us about what you do.
I'm a writer, host, producer, comedian, actor, singer, dating expert, and chef. I'm working on a jukebox musical premiering at the Hollywood Fringe Festival in June; and a book, 20 Guys You Date in Your 20s. I went on 10,000 hours of dates in my twenties and wrote a guidebook on what I learned, and I'm working on a podcast to go with it. I also host a weekly show on Facebook, "Asking for A Friend," where my audience asks me anything and I get the answers.
Tell us about your relationship with film.
My high school Film Analysis and Criticism class was the first time I understood what makes a good movie. Then, in college, I had the incredible opportunity to fly to L.A. to cover the Oscars, and my love of cinema has flourished ever since. I love relatable movies. I love how you can feel so alone about something and realize you're not alone when you see a character struggle with it in a movie or TV show.
Are there women who've made a big impact on your work?
My mother taught me what it takes to get something done. She was one of the few female producers at one of the world's top advertising agencies before I was born, and co-founded a production company with my dad. She taught me to never take no for an answer when it comes to making a dream come true. At my summer camp in Maine, our theater director, Susan Rasmussen, gave me the courage to perform. She taught me to be fearless on-stage and on-camera.
What kind of a difference are you making with your work?
I want to help other people — whether that's making them laugh, smile, relate, or not feel alone in this world.
This is paid content produced for an advertiser by New York Brand Studio. The editorial staff of Daily Intelligencer did not play a role in its creation.