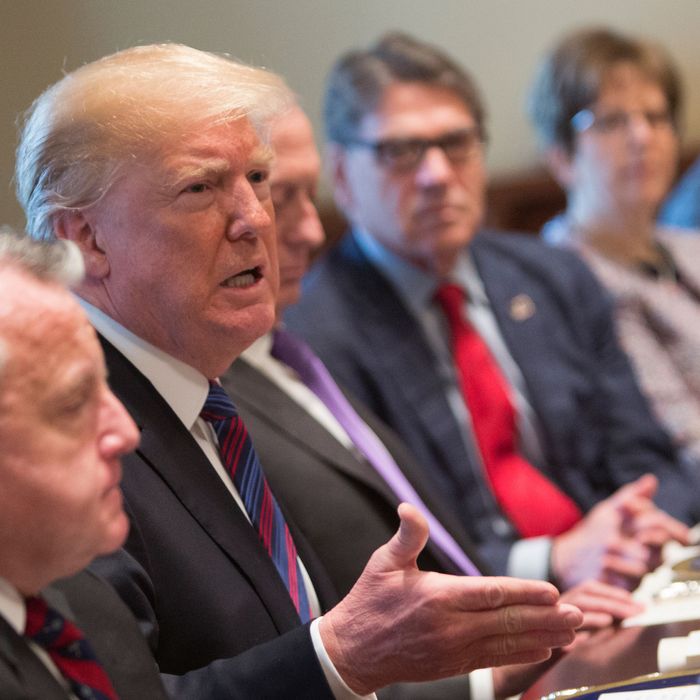 Not insecure at all.
Photo: Chris Kleponis-Pool/Getty Images
President Trump's culinary tastes famously run to the bland. But even he probably wants to add a tincture of flavor to his well-done steak with ketchup once in a while. And when he does so, he can't be seen salting and peppering like a common plebeian, or Energy Secretary Rick Perry.
A Trump parody account spotted a minor-but-revealing detail during a presidential cabinet meeting on Tuesday:
All hail our president, the salt king!