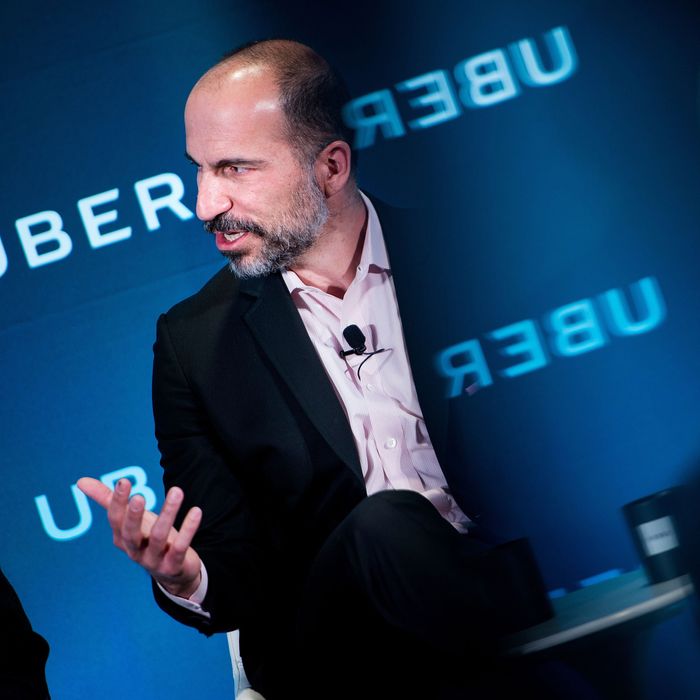 Uber CEO Dara Khosrowshahi.
Photo: Brendan Smialowski/AFP/Getty Images
While Facebook was off getting grilled by the United States government, Uber — a company that is no stranger to being the source of a whole lot of bad press — announced several new business ventures on Wednesday. CEO Dara Khosrowshahi said Uber's app is getting additional features that will allow users to do things like book rental cars and purchase public-transit tickets without ever leaving the app, Recode reports. Uber also announced it is expanding its existing bike-rental program into the Washington, D.C. area.
The new features will be powered through partnerships with other companies, Khosrowshahi said at an event in D.C. on Wednesday. For public transit, Uber is working with Masabi, a mobile ticketing platform used internationally, including by the New York MTA. For car rentals, Khosrowshahi announced the company is working with Getaround, an existing car-booking platform.
From TechCrunch:
Dubbed Uber Rent, the platform taps into Getaround's existing marketplace of cars that are available for instant rentals. Uber Rent, which will launch in San Francisco later this month, lets people book Getaround cars directly from the Uber app. Once Uber feels solid about the product market fit, it will expand the program nationally.
Uber, please, while you're doing this … fix the subway!