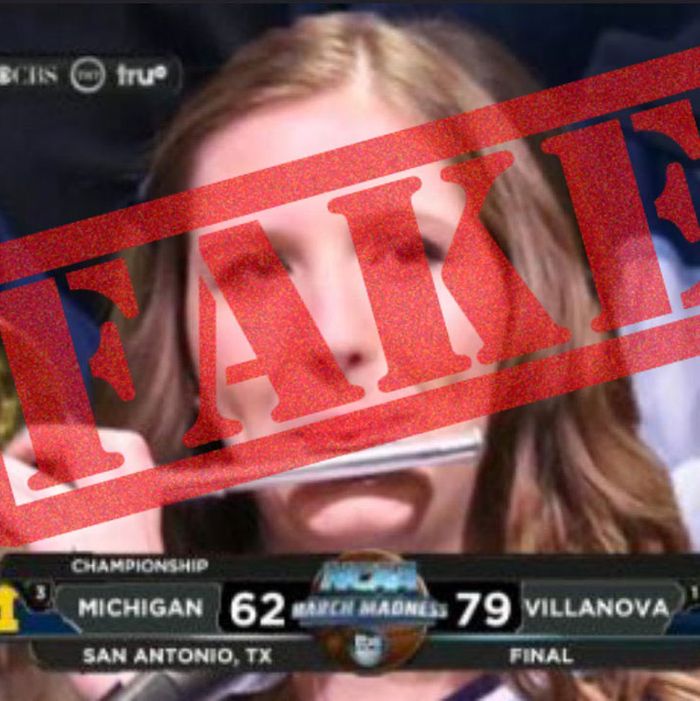 Travel with me back to the year 2015. It was March Madness, and the top-seeded Villanova Wildcats were in the final stages of an upset, losing out to North Carolina State and failing to advance to the Sweet 16. Among those devastated by the tragedy was Roxanne Chalifoux, a piccolo player in Villanova's band, who was captured by television cameras playing through the tears. The shot quickly went viral on Sports Twitter, and then in general.
Last night, Villanova won the tournament, and as a handful of viral tweets might have you believe, Roxanne was supposedly there.
As good a story as that might be, it is not true. Chalifoux is a member of Villanova's class of 2015, which would make the crying year her final one. The faked image uses an appearance she made on The Tonight Show with Jimmy Fallon in 2015 (the odd lighting should be a dead giveaway).
Anyway, sorry to burst your bubble!