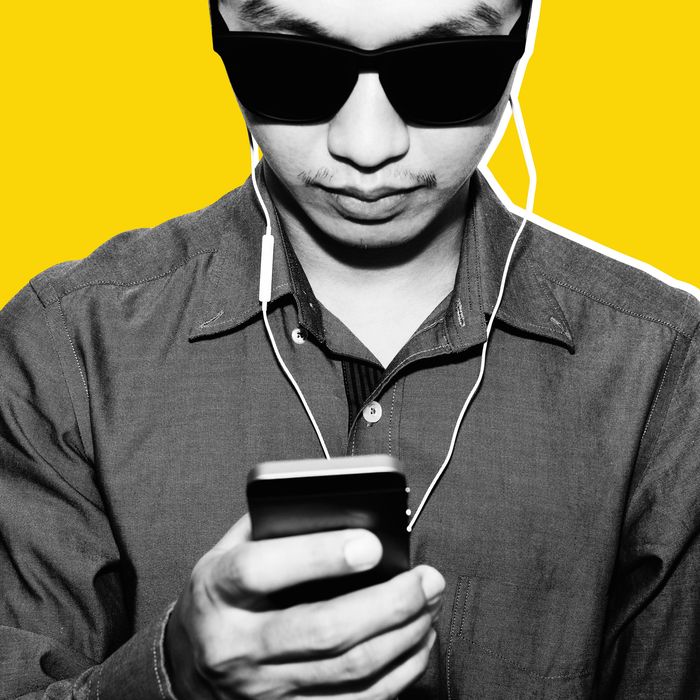 Photo: Sasin Paraksa/Getty Images
Mining the depths of Instagram's Android app has revealed that service is apparently launching a music-integration feature soon. According to TechCrunch, the dormant feature involves "music stickers" that let users find and add licensed music from major labels to their posts. The new feature signals the start of Facebook's fight against Musical.ly, the popular lip-syncing app that has become a preteen content ecosystem all its own.
One line of code hidden in the app reads "Search Music," and there is a musical-note icon and search script. Their presence is a pretty good signal that the feature is launching soon — past delving into Instagram's Android version has revealed video calling, a feature that was announced that week at Facebook's annual F8 conference.
The code shows that Instagram's app has an unreleased "Search Music" feature built in beside its location and friend-mention sticker search options inside Instagram Stories. These "music overlay stickers" can be searched using tabs for "Genres," "Moods," and "Trending."
That last bit, Trending, could prove to be a powerful metric for music discovery and a lucrative new avenue as record sales continue to give way to music streaming (though, as we've argued previously, "trending" is a worthless designation). It signals a new way to share music and help musicians get paid, rather than just sending a friend a link or playing a song in the background of a video. Facebook also recently announced ways to share songs from services like Spotify directly into Stories, rather than screenshotting your phone.
And obviously, Facebook has enough money to go around when it comes to licensing fees. At least someone's footing the bill.