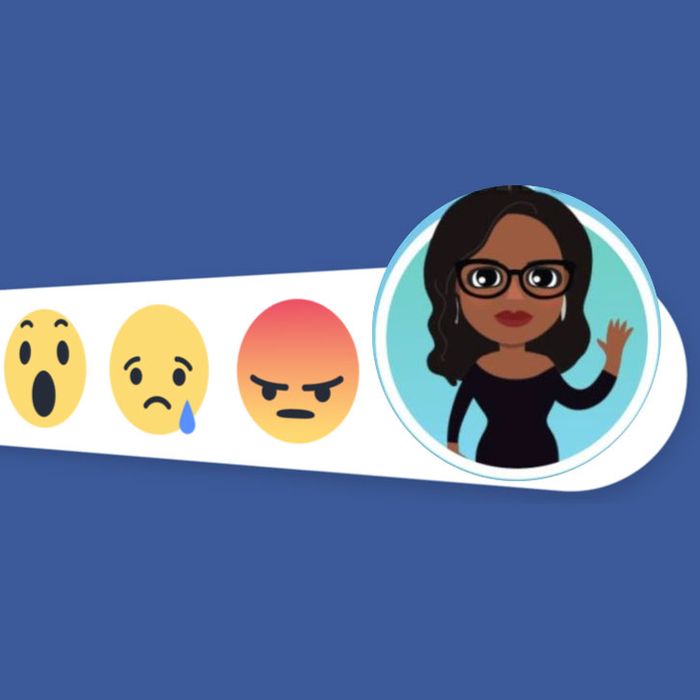 Facebook has cribbed a lot of things from the Snapchat playbook. (Ahem, Instagram Stories.) Now, it looks like the company might be about to do it again. Buried in the code for Facebook's android app is a feature called Facebook Avatars, a feature that would let users customize 2-d cartoon versions of themselves. Does this sound familiar? Does it maybe sound like a … Bitmoji? Great, you're with us.
Facebook Avatars was uncovered by developer Jane Manchun Wong and first reported by TechCrunch. "We're looking into more ways to help people express themselves on Facebook," a Facebook representative said, offering no information on when the feature would begin testing or when it would be available to all users. Facebook had previously moved into the avatar space with its 3-d VR avatars for Facebook Spaces. Remember that time Mark Zuckerberg thought it would be a good idea to take his little cartoon self on a tour of hurricane-ravaged Puerto Rico to show off how good his company's product was?
Meanwhile, Snapchat has been having some, let's say, tough times lately. The app underwent a major redesign in January that drove users to beg, by the thousands, for Snapchat to bring back the old version. Publishers are facing inconsistent and alarming traffic changes, and celebrities like Rihanna, Chrissy Teigen, and Kylie Jenner have all publicly denounced the app. Bitmoji are frankly one of the only things about which users don't have anything bad to say … but we'll see what happens if Facebook goes all in on cloning them.