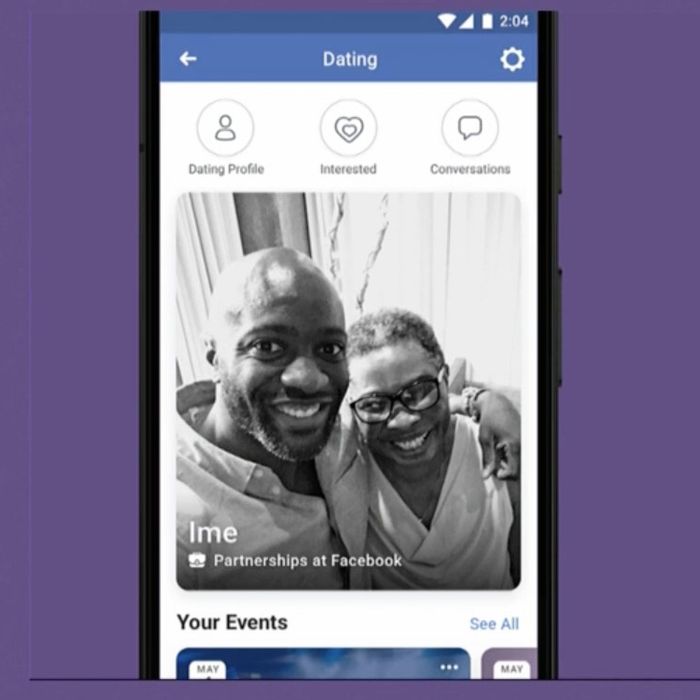 Facebook is getting into the dating space.
Photo: f
Facebook, a company that spent the last few months reminding all of us how badly it's bungled just about everything involving our privacy and our data, announced on Tuesday it is getting into the dating game. During the company's F8 developers conference, Mark Zuckerberg told viewers the mobile app is getting dating-app features. To answer your first question: It's going to be optional and opt-in, Zuckerberg made clear.
"This is going to be for building real, long-term relationships — not just for hookups," Zuckerberg said. "We have designed this with privacy and safety in mind from the beginning. Your friends aren't going to see your profile, and you're only going to be suggested to people who are not your friends." Stock prices for Match Group – parent company of Tinder and OKCupid – fell 18 percent following the announcement, as the Verge noted. Which means, apparently, Zuckerberg's forays into getting his 2.2 billion active users laid are worrying to others in the dating space.
Remember that time Facebook changed its API and its data privacy policies and then managed to accidentally lock a whole lot of people out of their Tinder accounts? Not a terrible business strategy, if you think about it.