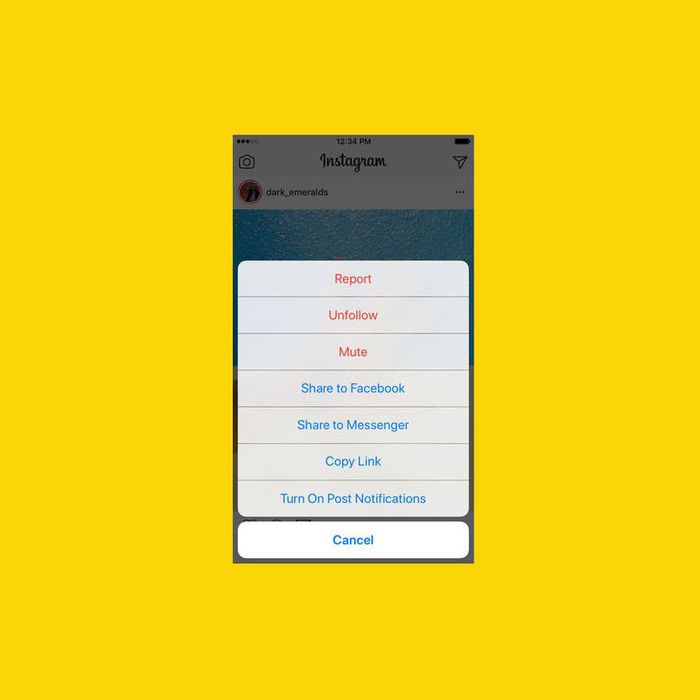 Congratulations to everyone out there who follows somebody they actually hate on Instagram, but for some reason — perhaps they are your sister, or your former college roommate, or your boss — you can't unfollow them. Today is your day! Instagram announced that it is rolling out a feature that will let users mute other users. As in you'll still be following said users, but you won't have to see their photos.
To use the feature, scroll to a photo from somebody who you want to mute. Tap the three dots in the upper-right-hand corner — same as you would if you wanted to share somebody's image or report them — and tap the "Mute" option. You'll be given the choice to mute both their story and their posts, or just their posts. (Instagram previously gave users the options to mute stories.) Instagram says muting will be available to all users in the coming weeks.
Of course, if you do mute somebody who is important enough in your social life that they might notice that you've entirely stopped engaging with their content, consider popping back to their feed every now and again to throw them a courtesy like. Otherwise, happy muting and enjoy your [insert person whose photos you can't stand's name here]-less Instagram feed.