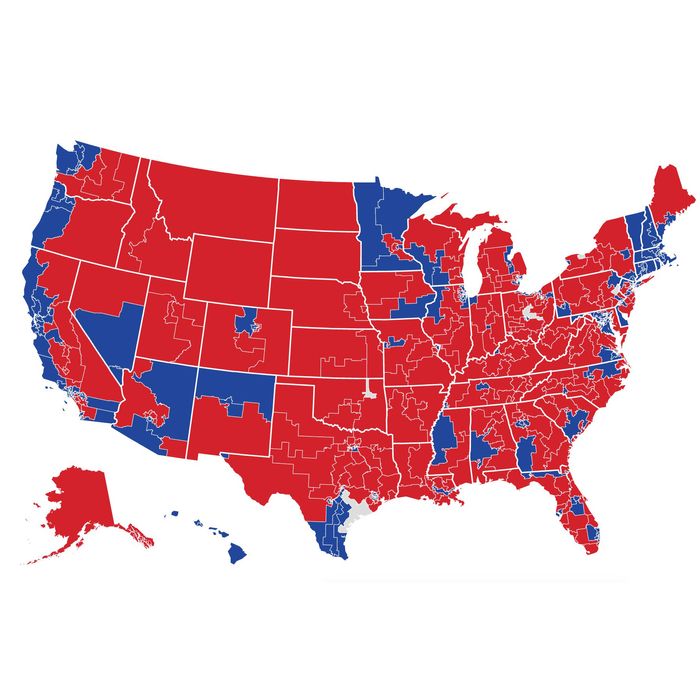 Because congressional and state legislative redistricting only occurs once a decade (after the decennial census is available), there is a tendency among all but the wonkiest of political junkies to ignore it until it's happening or has just happened. But as Roll Call reminds us, a lot of the mapmakers who will be conducting or at least participating in the redistricting process are being elected this November:
More than half of the state elected officials deciding new district lines in 2020 will be elected this year, a new study by the National Conference of State Legislatures found.




Three-fifths of governors and one-third of all state senators elected during the 2018 midterms will still be in office during the next redistricting cycle, the state government policy research group found. While redistricting seems a long way away, experts say the governorship and state races mean parties should be focusing on this year's midterms.
The big gubernatorial impact of 2018 flows from the fact that all but two states elect governors to four-year terms, and 36 of the 50 states hold gubernatorial elections in midterm years. A smaller number of governors and a majority of state legislators will be elected in 2020, the year redistricting will be pretty hard to ignore.
Yes, there are five states with multiple U.S. House districts — including the biggie, California — where the mapmaking is done by independent commissions that don't include or report to elected officials. But still, the landscape for redistricting will be enormously affected by the next two electoral cycles. It's not exactly like the last one, where a midterm election that happened to feature a massive GOP landslide immediately preceded redistricting. But a lot of future political opportunities are at stake this November.
There is another reason 2018 could have a big impact on redistricting: The likelihood that at some point between now and the end of June the Supreme Court will come down with a landmark decision on the constitutionality of partisan gerrymandering. If SCOTUS decides political motives in redistricting must be curbed, that could reduce the power of governors and legislators to screw over the opposition and their supporters in redistricting decisions, which will make a lot of politicians very sad. But even in that event, pols will still have an important impact on where the lines are drawn.