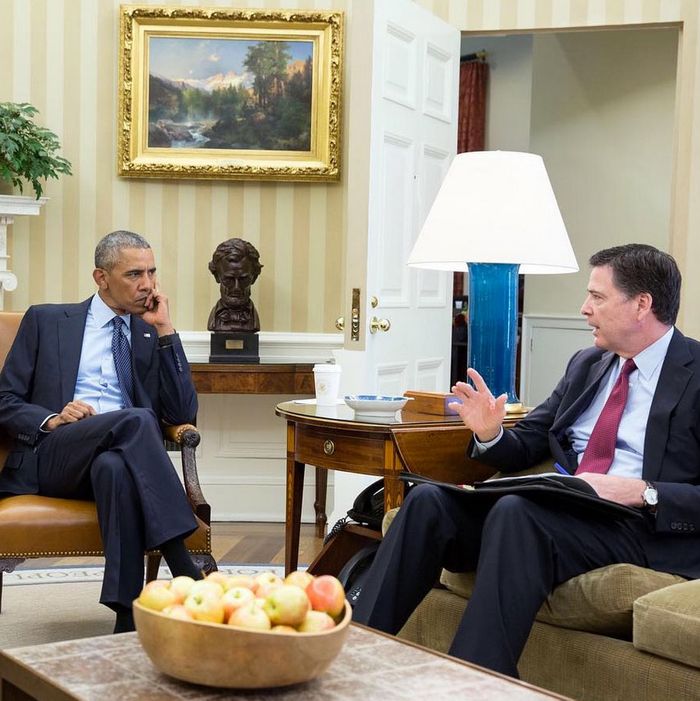 If we've learned anything since Trump took office it's that Pete Souza — the former White House photographer who spent nearly a decade documenting the Obama family's every move — is a messy bitch who lives for drama. Specifically if that drama involves throwing shade at the president on Instagram. Now, he's going to publish a book devoted to just that. On Wednesday, Souza announced on Instagram that Shade: A Tale of Two Presidents will be available in October.
After leaving the White House — with a final emotional photograph from aboard Executive One — Souza wiped his Instagram account clean and changed his bio to "TBD." The "TBD," it quickly became apparent, included taking up the mantle as a "Shade Master," by posting relevant pictures from Obama administration to mock whatever Trump & Co. were up to that day. (In his announcement, Souza said he isn't posting to be a "partisan hack.") Like a picture of a well-illuminated cabinet room during that stint where the Trump team apparently was struggling to find the light switches. Within Trump's first 100 days, Souza had called the president out for everything from skipping the White House Passover Seder to turning down the opening pitch at a Washington National's game. That time it looked like Melania Trump didn't want to hold her husband's hand? Souza was there with a shot of Barack and Michelle with fingers intertwined. When Trump claimed Obama didn't call the families of fallen soldiers, Souza 'grammed the receipts.
At the end of 2017, Souza told The New York Times Magazine he didn't "really care one way or the other" if Trump had seen his Instagram posts. Which, clearly!