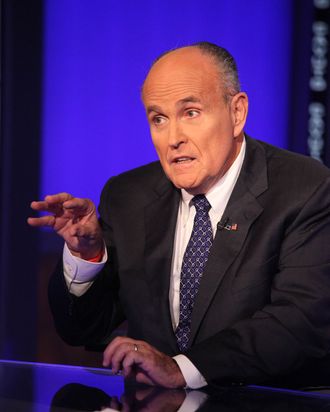 Trump attorney Rudy Giuliani.
Photo: Rob Kim/Getty Images
Trump lawyer and cable news presence Rudy Giuliani has been wavering on his client's willingness to testify to Robert Mueller, frequently presenting it as a "perjury trap." As Giuliani has warned before, "What they're really trying to do is trap him into perjury, and we're not suckers." In another interview today, with the Washington Post, Giuliani expounds upon his reasoning. The perjury trap turns out to be the nature of truth itself, and Mueller's presumptive belief that it exists in some stable form. "Truth is relative," Giuliani tells the Post. "They may have a different version of the truth than we do."
This is either another hint that either Giuliani's client may not be totally innocent, or that Trump intends to scour academia for the best postmodernist philosophers to join his legal team.