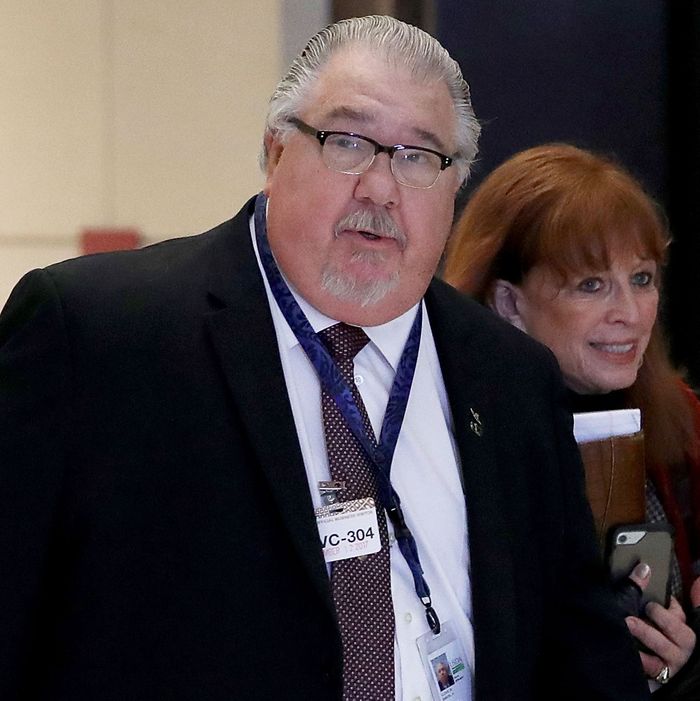 Sam Clovis.
Photo: Win McNamee/Getty Images
Sam Clovis, a former Trump campaign national co-chairman who went on to become White House liaison to the USDA, is departing the Trump administration and returning home to Iowa, Politico reports.
The 68-year-old former Air Force colonel has had a wild ride as a member of team Trump, which he joined in the summer of 2015 after a brief flirtation with Rick Perry's candidacy. Though he wasn't able to steer the New York billionaire to victory in the Iowa caucuses, Clovis remained in Trump's good graces, perhaps due to his status as a longtime Obama birther.
After Trump was elected, he tried to find Clovis a job. Clovis first led the transition team's efforts at the USDA and was later nominated as the group's top scientist. His qualifications for the job were nil and his nomination draw broad criticism from Democrats, environmentalists, and actual scientists. The critics weren't only harping on his lack of credentials; they were also peeved about his climate-change denial. In one 2014 radio interview Clovis admitted to lacking a robust science background, but said when it comes to the evidence showing that humans are causing climate change, "I have enough of a science background to know when I'm being boofed."
Even with his lack of credentials, Clovis seemed poised for confirmation, if only because the Senate tends to defer to Trump, and the agribusiness lobby warmed to Clovis. But ultimately his nomination was derailed by something far less relevant than his lack of credentials: the Russia investigation. It turns out that Clovis, in his capacity as Trump campaign national co-chair, had authorized campaign aide George Papadopoulos to visit Moscow for an "off the record" meeting with Russian officials. Clovis withdrew his nomination shortly after Papadopoulos pleaded guilty in Robert Mueller's Russia probe last November.