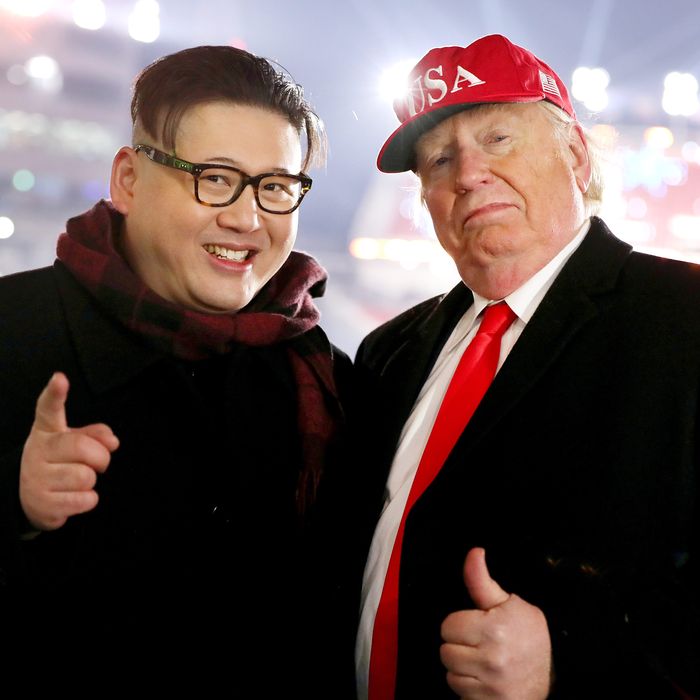 Donald Trump and Kim Jong-un lookalikes provide a preview of June 12.
Photo: Mike Egerton/PA Images via Getty Images
The historic meeting between President Trump and Kim Jong-un will take place on June 12 in Singapore between two men working toward "a very special moment for World Peace!," Trump announced on Twitter Thursday morning.
The announcement comes just hours after Trump welcomed three Americans home from North Korea where they were detained in the country's brutal prison camps. The release of the prisoners, all of whom were taken captive within the past three years, was reportedly a precondition to the meeting.
In preparation for the summit, Trump will host South Korea's President Moon Jae-in at the White House on May 22. In the days preceding the sit-down with Kim, Trump will also huddle with world leaders at the G7 summit in Quebec.