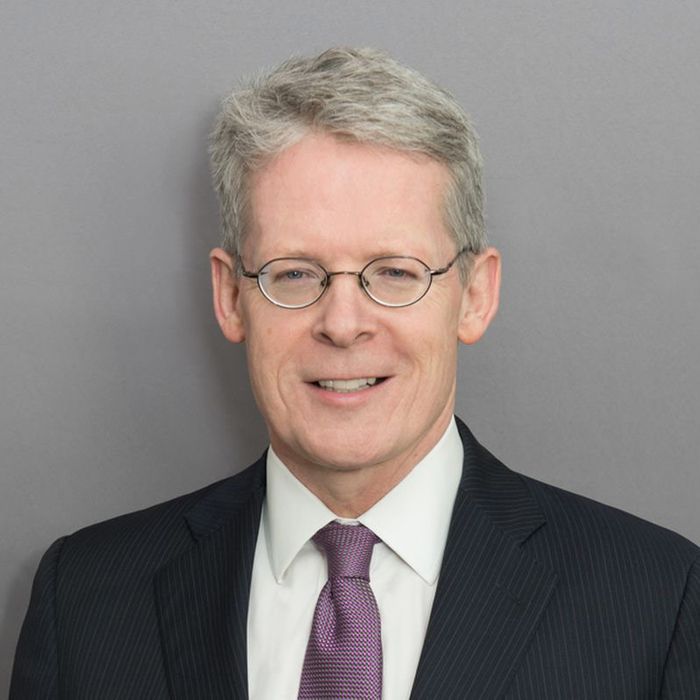 Flood the zone.
Photo: Marissa Rauch/Williams & Connolly LLP
In May 2016, a foreign policy adviser to Donald Trump's campaign told a high-ranking Australian diplomat that Russia had political dirt on Hillary Clinton. When WikiLeaks began publishing leaked Democratic Party emails two months later, that diplomat informed the FBI of the Trump aide's extraordinary disclosure.
Federal law enforcement responded by launching an investigation into Russian interference in the 2016 election, and the possibility that members of the Trump campaign colluded in that effort. As part of that inquiry, the FBI sent an informant — an American academic with ties to the Republican Party — to speak with at least three Trump campaign advisers, in hopes of determining whether they had been in contact with Russian agents.
None of this leaked to the press before Americans cast their ballots. While the FBI disclosed the discovery of Clinton emails on Anthony Weiner's laptop weeks before the election, the only major story on the probe into her rival that leaked last October was a New York Times piece that all but exonerated Donald Trump in its headline.
Now, the president is publicly arguing that this informant was not an FBI asset assisting in a legitimate counterintelligence investigation — but rather, a "spy" that the Obama administration embedded in his campaign "for political purposes." Trump has presented no evidence for this claim. And given how much politically damaging information federal authorities possessed about the Trump campaign before Election Day — and chose not to disclose — the president's charge does not even make logical sense. On the other hand, Trump has an obvious motivation to discredit the special counsel's ongoing investigation into his inner circle — and a long history of fabricating baseless conspiracies as a means of doing so.
Meanwhile, the Associated Press revealed this week that the president recently told a confidante that he wanted "'to brand' the informant a 'spy,' believing the more nefarious term would resonate more in the media and with the public.'"
Republicans on the House Intelligence Committee looked at this set of facts, and concluded that Trump's allegations of malfeasance were so alarming and well-founded, those charges justified forcing the FBI to out its informant, demanding investigators disclose sensitive information about their ongoing investigation in a classified briefing — and inviting the president's lawyer to attend said briefing about the investigation of his client.
As the New York Times reports:
Top law enforcement and intelligence officials briefed congressional leaders from both parties on Thursday about the F.B.I.'s use of an informant in the Russia investigation, a highly unusual concession to Congress all but ordered by President Trump.




…John F. Kelly, the White House chief of staff, whom Mr. Trump asked to help organize the meetings, attended both sessions, as did Emmet T. Flood, a lawyer representing Mr. Trump in the Russia investigation. Their presence was highly unusual in a sensitive congressional oversight briefing, and it raised the specter that top aides to the president could gain access to closely held information about an investigation of the president and his associates.



Initially, the White House had planned for only House Intelligence Committee chair Devin Nunes — its longtime co-conspirator in ginning up politically useful conspiracy theories — to receive this briefing. But Republican Senate leaders demanded an invitation for the so-called "Gang of Eight," a bipartisan group of senators who have access to the government's most sensitive secrets. Administration officials responded by agreeing to hold two separate meetings Thursday: one for Nunes and the Justice Department, and another for the bipartisan group of senators Thursday afternoon.
This outraged Democrats, who demanded that at least one member of the opposition party be included in the first meeting, so as to ensure that the administration was sharing the same information with Nunes as it was with the Gang of Eight. Ultimately, Democratic congressman Adam B. Schiff was allowed into the briefing with Nunes.
Afterward, Schiff told reporters, "Nothing we heard today has changed our view that there is no evidence to support any allegation that the FBI or any intelligence agency placed a spy in the Trump campaign or otherwise failed to follow appropriate procedures and protocols."
But all signs suggest that the president will continue to agree to disagree.
And now, he may be able to take advantage of sensitive information shared with his lawyer, as he persists in his quest to undermine the independence of federal law enforcement, and the concept of objective reality.